CyberTalks21: All questions answered
Jun 29, 2021
CyberTalks21 events were launched by NordSecurity and will be held every three months. Here are some insights from our very first CyberTalks21, which was all about building a successful cybersecurity product.
What is NordSecurity's CyberTalks21?
NordSecurity is a big company with a diverse list of products like NordVPN, NordPass, NordLocker, and more. That's a lot of talent and experience. CyberTalks21 is a way to share that knowledge with the world.
Every few months, we will invite you to one of the CyberTalks21 events to:
Learn about NordSecurity work opportunities
Meet experts from all the departments
Increase your cybersecurity knowledge
Ask your questions about life at NordSecurity
You can check EventBrite for more information about CyberTalks21 events.
CyberTalks21: Turning innovation into products
At the inaugural CyberTalks21, which took place on May 27, we talked about turning ideas into successful cybersecurity products. The event was hosted by Sam Wright and featured talks from Marijus Briedis, CTO at NordVPN, and our very own Aiste Araminaite-Pivore, NordLocker's Head of Product.
Marijus talked about the challenges of building a successful VPN service for the global market. Aiste shared her experience with leading the development of NordLocker. Namely, she talked about product-market fit, how to know you're on the right track, and what to do when you aren't. NordSecurity also did an interview with Aiste. You can read it here.
And, to end the night on a high note, there was a surprise for all attendees — 3 months of NordVPN for free. If you're interested, here's the full recording of the event.
Missed the first CyberTalks21 event? Not to worry, the next one is just around the corner. We can't say exactly when, but we've already started to put it together. So, follow NordSecurity events on EventBrite or our social media to catch the latest news about our events.
Career at NordLocker
NordLocker has changed a lot since it was launched (you can read more about it in Aiste's interview). But there is still a lot to be done. If you want to meet all the amazing people at NordLocker, help make the world more secure and private, or maybe even share your knowledge at the next CyberTalks21 event, join us.
We're currently looking for a Head of Development, Senior Front-End Engineer, and more. If you're interested in working at NordLocker, let us know.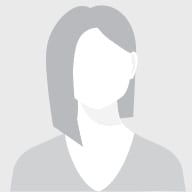 Elisa's all about languages. She speaks five, loves stand-up comedy, and is writing her first novel. Besides her extensive knowledge of cybersecurity, she's an expert in persuasion techniques hackers use and strives to teach people how to avoid online scams.