Why we decided to stop $10,000 Locker Bounty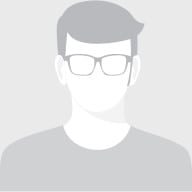 Oliver Noble
·
Oct 26, 2021
·
2 min read
After running for a better part of the year, $10,000 Locker Bounty has been closed. It was an exciting challenge to organize and hopefully fun to accept, too. Here's why we decided to close the competition.
What is Locker Bounty?
Locker Bounty was a race to unlock one of our lockers. You had to download our encrypted locker and use any means necessary to open it. The first one to succeed would get $10,000.
Like we said during the competition, we believed that NordLocker was strong enough to withstand hacking attempts, but we could never be sure. A challenge like the Locker Bounty was a good opportunity to test app security.
How did Locker Bounty end?
The competition ran for more than 350 days, during which the locker was downloaded 732 times. As far as we know, nobody managed to crack it.
So the competition was a success?
Let's call it a tie. We're happy with the outcome, but since the downloads were anonymous, we can't tell for sure how many genuine attempts were there or how they went. But we're extremely thankful to everyone who took part as well as for all your emails, comments, and suggestions. We're going to use them in the next bounty competition (more on that later).
Why has NordLocker Bounty been closed?
If everything was going well for us, why stop the competition? NordLocker was launched in 2019 as a local encryption tool designed to help you store and share your files securely. That hasn't changed, but NordLocker is so much more now. We've added cloud storage, which completely overhauled how the app and file sharing work.
We've also revamped the login process. You can now log into NordLocker via web-based Nord Account, an identification protocol that applies for all Nord Security products and offers multiple secure login options.
And that's not even all. We've already launched Space Saver and are currently working on several other major features that will help you store, share, and sync your files more easily.
So while our dedication to privacy hasn't changed, NordLocker today is quite different from what it was when the competition started. That's why Locker Bounty was closed.
Will there be a new bounty program?
Yes. We can definitively say that there will be bounty opportunities in the future. It won't be a challenge to break our encryption like the Locker Bounty. Instead, we'll focus on testing more vulnerable aspects of our security. Although we already have a few ideas, we can't disclose any information yet. But for all the latest news and updates, you can follow us on Twitter and Facebook.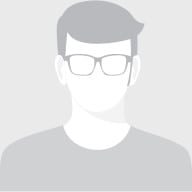 A nerd with a laser focus on all things cybersec. His own words. Oliver's hobbies away from the computer include reading, Netflix, and testing the limits of yet another Raspberry Pi. To our surprise, this 130-pound 'nerd' also bakes a killer pumpkin pie.