Nord Account adds third-party logins
Sep 20, 2021
People want choices. So, there you go: a new option to log in to Nord Account, the home platform to all Nord products, easily and efficiently. In addition to the traditional login process and one-time codes, you can also use your Gmail to log in to your existing account or even create a new one. Here's how third-party login works and how you can use it to log in more easily.
What are third-party logins?
Third-party logins are exactly what they sound like: a way to log in to your Nord Account using third-party credentials. In our case, Google. Third-party logins are more secure because you don't have to create yet another account and hope the company respects your privacy. Instead, your new app or service uses Gmail's temporary security tokens and never sees your real credentials. Third-party logins are also faster. We'll explain how it works below.
How do third-party logins work?
Third-party login with Google is similar to the current Nord Account process but allows you to skip a few steps if you're already connected to your Gmail account. First, you connect your Gmail account through Nord Account . In the background, Nord Account will send a request to Gmail, and, in turn, Gmail will ask you to confirm your choice.
When you do, Gmail will send a security token for Nord Account to use when you want to log in. For this, we use OAuth 2.0 and OpenID Connect (OIDC), two of the most popular services used to ensure that third-party logins are secure. OAuth 2.0 is a security protocol used for authorization and limiting the scope of the permissions granted, and OpenID Connect is a security layer used for authentication, which works along with OAuth 2.0.
Create Nord Account using Gmail
If you're new to NordLocker, you'll need a Nord Account to get started. Here's how to get yours:
Open NordLocker and click on

Create Account.

On the Nord Account screen, click

Sign up with Google.

Select the Google account you wish to link and complete the authentication process.
Log in to Nord Account using Gmail
If you already use both NordLocker and Gmail, you can connect your logins and log in faster. If the Gmail address you want to add matches the one you use for Nord Account, you can link your accounts in 3 steps. Logging in after that will be even easier:
Open NordLocker and click

Log In.

On the next page, click on

Sign in with Google.

Click on the Gmail account you want to connect and confirm your choice.
That's it! You've successfully connected your Gmail to Nord Account. Now, you can log in with a single click.
And what if your Nord Account email and Gmail don't match? Don't worry, because you can add multiple emails to your Nord Account. You just need to add your Gmail address to Nord Account. Here's how:
Go to Nord Account and log in.
Go to

Account settings.

Go to

Connected accounts

and click on

+ Connect

next to Google.
Pick the account you want to add and click

Continue.
Are third-party logins secure?
Yes, third-party logins are secure. As far as your Nord Account goes, you still have the freedom to choose what login methods you prefer. You can merge your login with Gmail, like we just showed you, or you can keep your Nord Account login and simply add a Gmail login as an extra. Remember that you can also log in using one-time backup codes, which you can copy from the Account settings in your Nord Account.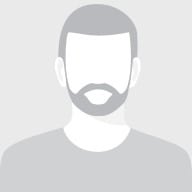 John believes that the best things in life are simple. He uses the same approach when he's writing about online security. John says that his #1 pet peeve is phishing scams. Ironically, his favorite non-work related activity is fishing.