How to encrypt a PDF on Mac
Mar 30, 2020
In 1993 Steven Spielberg directed Jurassic Park. It was an instant hit and the best-grossing movie in history at that time. The same year, something else happened: Adobe presented PDF. Years later, only movie fans remember Jurassic Park, whereas we use PDF more than ever.
Sometimes you need to protect your PDF documents from all the digital T-Rexes that are roaming around. In this guide, we'll show you 3 ways how to encrypt a PDF on Mac.
1. Password-protect a PDF in Preview
You can password-protect your PDF using Preview, a built-in image and PDF viewer on macOS:
In the Preview, open the PDF file you want to encrypt.
Select

File

and then

Export

.
Click

Encrypt

, select a password, and then retype it to verify.
Click

Save

.
Now every time you open your PDF file, you'll have to type a password. If you have hundreds or thousands of PDFs you want to secure, it will take ages to password-protect them as you'll need to set a password for every document manually.
We want to encrypt PDF files for a reason. While you can get around with Preview, that's not the safest option. A simple password on your PDF cannot provide you with the same level of protection as the file encryption with the right software.
Sending a PDF password via text message, chat, or email is a huge no-no. If you want to share some files with your family or coworkers, it's better to tell them the password in person. Otherwise, your data might end up in the wrong hands.
2. Encrypting PDF files with Adobe Acrobat
You can encrypt PDF documents or restrict some features, such as printing, with Adobe Acrobat. It's not the cheapest option, though, as the annual subscription costs more than $200.
If you already have the software, you are a few clicks away from protecting your file.
Open the PDF in Acrobat.
Select

File

and then

Protect Using Password

.
Select if you want to set a password for Editing or Viewing the PDF.
Type and retype your password and click

Save

.
Adobe Acrobat is a more advanced tool than Preview as it lets you password-protect the file as well as restrict other users from printing, adding comments, copying, and deleting pages. You can customize the restrictions you want to put into action. For example, you can let the users print your PDF file, but only in a low resolution.
3. How to encrypt a PDF file on Mac with NordLocker
NordLocker is a file encryption service, and it's much more secure than the options mentioned above. Tap "Get NordLocker Free", walk through the app installation process, and create an account.
Encrypting PDF files on Mac with NordLocker is very easy — drag and drop the documents you want to protect to your locker. Simple as that.

You can select a single or multiple PDF files and even an entire folder. Once your documents are placed in the so-called locker, the app encrypts them automatically. Whether you will keep your locker on the cloud or on your hard disk, nobody will be able to access it. Even if your computer gets stolen, your files will remain fully protected.
No system is 100% safe. But, if someone gets through the window, it doesn't mean they should get the key to your safe immediately. Using a strong password for NordLocker makes privilege escalation against you nearly impossible.
It's not rocket science to crack a PDF password on Mac or any other computer. With NordLocker, you get several security layers that guarantee you a high level of protection.
The files you keep in your locker will be updated automatically after you edit them. That saves time as you don't need to re-encrypt everything again.
You can share the contents of the lockers you keep on your PC/Mac with other users by adding their emails in the app. Of course, to access your data, they also have to download NordLocker — otherwise, this doesn't work.
All new NordLocker users get unlimited local encryption and 3GB of cloud storage for free. That's literally hundreds of encrypted PDF documents that you can keep in your locker. And if you need more space on the cloud, just go Premium. Stay safe.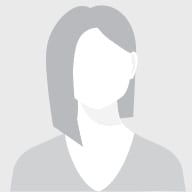 Elisa's all about languages. She speaks five, loves stand-up comedy, and is writing her first novel. Besides her extensive knowledge of cybersecurity, she's an expert in persuasion techniques hackers use and strives to teach people how to avoid online scams.