Cloud computing 101: IaaS vs PaaS vs SaaS
Jan 11, 2021
Cloud computing is all the rage now — more and more companies are migrating their businesses to the cloud. However, there are various types of cloud computing out there. If you're considering making changes to your business applications or infrastructure, let's compare the most common cloud service models: IaaS vs PaaS vs SaaS.
What is IaaS?
IaaS, or infrastructure as a service, is a type of cloud computing service that provides the client with cloud computing infrastructures like storage, networking, servers, and virtualization. IaaS works as a pay-as-you-go model, and it can be an excellent alternative to on-premises models.
Businesses can scale the infrastructure as needed instead of investing large sums in building up their hardware. So, it enables the company to purchase only the resources they need for as long as they need them.
The customer still has complete control over the infrastructure — it provides the functions of a physical data center, but the client doesn't have to maintain and manage it, so it's cheaper.
IaaS examples:
Amazon Web Services
Microsoft Azure
Google Compute Engine
Digital Ocean
Linode
Rackspace
Advantages
Cost-efficient. The service enables the business to retain control over the infrastructure without investing in hardware or maintenance.
Scalability. Infrastructure-as-a-service resources can be scaled or reduced easily, depending on the company's needs.
Control. With IaaS, the company can have complete control over its infrastructure.
Flexibility. The business can change the resources it uses based on its current needs without making significant investments, unlike on-premises hardware.
Disadvantages
Lack of transparency. With on-premises services, the company can have a detailed insight into the infrastructure, but with IaaS, the business has less awareness.
Performance. What the infrastructure can handle entirely depends on the infrastructure provider.
Security. As with performance, the level of cloud computing security is also up to the provider.
Who should choose IaaS?
IaaS is excellent for new and growing organizations, since the infrastructure can be scaled quickly without significant financial and time resources.
On the other hand, large corporations can be more financially capable of independently creating and handling software and hardware. They may prefer to keep everything in-house for complete control over their infrastructure.
What is PaaS?
PaaS, or platform as a service, is when the provider delivers hardware and software to the client to develop their applications. PaaS goes a few steps further than IaaS. On top of providing the business with storage, networking, servers, and virtualization, it also manages middleware, operating systems, and runtime.
Platform as a service is an excellent solution for companies developing their own software on a tight budget. PaaS enables the business to build its applications without worrying about the maintenance of storage, infrastructure, or operating systems.
PaaS examples:
Heroku
Google App Engine
AWS Elastic Beanstalk
OpenShift
Force.com
Advantages
Easy to use. With PaaS, application developers don't need to start from square one when building software. PaaS provides simple development and deployment of software without the hassle of building and maintaining the rest of the infrastructure.
Scalable. Just like IaaS, PaaS provides a service that can be scaled up or down on an as-needed basis.
Affordable. PaaS enables the client to develop their software without large investments into hardware and software needed for application development.
Time-saving. PaaS reduces the amount of coding needed to develop an app, since developers don't have to start from scratch when building software.
Support services. PaaS provides an array of services that help developers to build, test, and deploy the software they make.
Disadvantages
Security. Since the organization's data is stored with the PaaS vendor, companies have to trust the provider's protection level to keep their data secure.
Migration issues. If the PaaS provider hasn't outlined helpful migration methods, switching up services may be a grueling undertaking.
Migration issues. If the PaaS provider hasn't outlined helpful migration methods, switching up services may be a grueling undertaking.
Challenging to customize or integrate. Some PaaS solutions may be difficult to integrate with already existing software. However, if the company chooses to customize PaaS to fit its legacy systems, some configurations of PaaS may limit the functionality of the platform.
Who should choose PaaS?
PaaS is an excellent choice for developers. PaaS enables them to focus on developing software and applications instead of working on operating system patches or the management of infrastructure. It's also a time-saving solution, as it doesn't require the application creator to start from scratch. Not to mention, PaaS is much more affordable than building, managing, and maintaining the needed infrastructure by yourself.
What is SaaS?
SaaS, or software as a service, is the most popular cloud computing option of the three. Just like with the other two methods, SaaS is available online. Employees can log in to the software with personalized logins on most of their devices.
With SaaS, companies don't need a dedicated IT department to install, maintain, or manage the software. Just like with PaaS, SaaS providers handle storage, servers, networking, middleware, operating systems, and so on. But, additionally, SaaS also manages data and applications. SaaS providers also offer technical support to their clients, so businesses can focus solely on utilizing the applications.
SaaS examples:
Salesforce.com
Slack
Dropbox
Google Workspace
Microsoft 365
MailChimp5
Advantages
Time-saving. Employees don't have to worry about maintenance and management of the applications — they can access them on the web. IT departments can focus on more pressing technical issues.
Accessible. SaaS is available for multiple devices and operating systems so employees can access the resources on the go.
Cost-effective. Companies don't have to invest large amounts of money to build and maintain entire infrastructures.
Scalable. Growing companies can quickly scale the software, making it available to more employees on an as-needed basis.
Disadvantages
Integration limitations. Some SaaS applications may be challenging to integrate with the company's other existing resources.
Minimal customization and features. Most SaaS solutions offer minimal customization, freedom, or unique features. In most cases, when purchasing SaaS, the business is likely to get the one-size-fits-all solution.
Limited control. Since everything is run on the vendor's side, the performance quality and security level are up to the SaaS provider.
IaaS vs PaaS vs SaaS: which should you go for?
All three cloud computing models have some of the same drawbacks — limited control of the solution's security and performance and, at times, difficult integration. It all comes down to the size of your business.
The level of control and management of the resources is the highest with IaaS, and the lowest with SaaS. IaaS enables the most flexibility and customization, while SaaS is ready out of the box. But whether you need absolute control over the entire infrastructure or ready-to-use tools, moving to the cloud brings more flexibility and scalability to your business.
Whichever cloud computing solution you decide to get for your business, make sure your data in the cloud is safe with NordLocker. Check out our cutting-edge encryption software for Windows and Mac.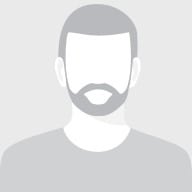 John believes that the best things in life are simple. He uses the same approach when he's writing about online security. John says that his #1 pet peeve is phishing scams. Ironically, his favorite non-work related activity is fishing.