New in NordLocker: recent folders, cloud and more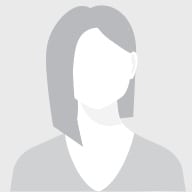 Elisa Armstrong
·
Mar 19, 2020
·
2 min read
Your emails are amazing. Compliments, suggestions, pointing out our mistakes – we love it all. Since we launched NordLocker several months ago, your feedback has helped us mold our software into a better product. Now you can encrypt your files easier and share them faster.
But following all the changes can be tricky. That's why we will be releasing condensed versions of all the recent changes at NordLocker.
Below you'll find our newest features, some improvements, as well as our future plans.
New features
Let's get straight to business with everyone's favorite topic – new features.
Recent folders
To help you get to your files quicker, we've implemented a Recent lockers feature, which does exactly what it sounds like. When launching NordLocker, you now get a window with all your recent lockers.
Those of you who keep all files in a single locker can disable this feature in the Settings menu. And while we're on the topic, there are more options in the Settings. It's where you can set the default app behavior for encrypting your data – copy and encrypt files, move them, or ask every time.
Cloud integration
In February, we also added another highly-anticipated feature, cloud integration to share lockers even easier. Cloud gives you easy access, while NordLocker's zero-knowledge encryption ensures privacy. Now you can have both.
The first cloud service to work with NordLocker is Dropbox. To share a locker via Dropbox, click the Share button on the right-hand panel and then Send via Dropbox. After you connect Dropbox to NordLocker, a copy of the locker goes to Dropbox. This generates a sharing link for the locker. Just don't forget to add access for the person you're sharing the locker with.
Improvements
In addition to the new features, we're making the existing ones better and smoother. Here's a list of the tweaks we've implemented recently.
List

and

Grid

views

Are you a list or a grid person? Doesn't matter, because you can now use both to browse your lockers.

Sorting (Windows)

If you have lots of files, you need sorting. You want it, you got it.

Search

If you can't find a file, use Search.

Image preview

If you want, encrypt your entire photo collection. Image preview is available in the sidebar.

Improved

right-click options

Export, rename, copy - now all available through a right-click menu.
What hasn't changed?
Just because it's a feature, doesn't mean it needs reworking. Our core promises and features are not changing:
Zero-knowledge encryption

We promised to protect your data from snooping companies. The only way to do that was to guarantee that only you know what's inside your lockers. That's why NordLocker encrypts files locally. You hold the master password and the recovery key. That means no next-gen tech startup, cloud provider, or even hacker can know what's inside your locker.

State-of-the-art encryption

Features may come and go, but our encryption will never get weaker. Your files are protected by AES-256 and ECC.

Commitment to user experience

You want a secure app that's quick and easy to use. That's what we're trying to achieve with every new release. That's why we're always waiting for your feedback, even if it's 4 am on a Saturday. If you have something you want to share, reply to any of our emails directly.
The future of NordLocker
And finally, the future. In the upcoming months, we'll continue focusing on user experience and adding more integrations. As a result, we're building a new installer and simplifying file sharing, especially when it comes to users who don't currently use NordLocker.
What's your NordLocker experience been like? Do you like the new features? What would you like to see next?
Send your feedback to [email protected] and let us know.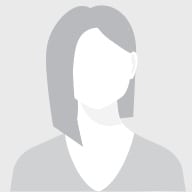 Elisa's all about languages. She speaks five, loves stand-up comedy, and is writing her first novel. Besides her extensive knowledge of cybersecurity, she's an expert in persuasion techniques hackers use and strives to teach people how to avoid online scams.