NordLocker for macOS: Release notes
Jul 01, 2021
Every move we take, every tweak we make, every bug we shake, we will update you. Hopefully, you read that in Sting's voice and came here for some release notes. Because that's exactly what we're serving.
All the releases for NordLocker's macOS app since the launch of the cloud services are here. Feel free to bookmark this page so you can follow the updates in the future.
NordLocker 2.14.1
What's new: Locker conversion in a click. Want to sync a local locker or transfer one from the cloud? That's easy. Simply right-click on your locker and pick

Convert locker

.
What's changed: Locker list, or, like the Spice Girls sang, "2 become 1". Instead of separate lists for local and cloud lockers, now there's a single locker list.
What's better: Various UI improvements.
Bugs? Oh, yes! We caught them. This is your chance to say goodbye.
NordLocker 2.13.3
It's time to secure your media files with NordLocker because this release is all about helping you protect and access your photos and videos quickly.
New: Preview in Space Saver mode. Encrypt photos and videos, offload them to the cloud, and save device space. File preview will help you grab the right files more quickly because now it works in Space Saver, too.
Added: Quick Look. If you have a favorite file, you probably use Quick Look to open it. You can now use it in NordLocker. Of course, this also applies to the Quick Look Slideshow.
Updated: Icons. Lots of them. All of them. If you like the new look, use NordLocker's feedback form to send our design team some love.
They run, they hide, but they will all get caught eventually. Say goodbye to the set of bugs we're voting off the app in this release.
NordLocker 2.12.3
A hot plate of fixes and improvements coming your way.
Fixed: A small drag and drop issue
Added: Icon resize with hotkeys
Removed: Bugs fixes and improvements
NordLocker 2.11.5
What's new? Space Saver, a way for you to offload your cloud files and save space on your device.
What's better? Renaming files in the Icon View is easier, because long filenames are cut into multiple lines.
NordLocker 2.10.2
We have a few quality-of-life improvements. Check this out:
Detailed error messages. We can't promise that everything will always work, but at least now you'll know how to fix it.
A new shortcut. If your right mouse button ever breaks, use Control + LeftClick as an alternative.
iS YOUR CAPS LOCK ON? The password field now has an indicator that will tell you if the Caps Lock is active.
NordLocker 2.9.1
NordLocke's new update is all about efficiency. Log in faster, get more information about your files, and save time with 11 new keyboard shortcuts. Let's take a look.
The long-awaited Nord Account integration is complete. You can now log in faster, and your account is more secure. If you encrypt many photos and videos, you'll like this update. Now you can see more details about your media files, as the right sidebar will also include information about photos (dimension and resolution) and videos (dimension and duration). Throw that mouse away. Or maybe don't, but definitely use keyboard shortcuts to save time when using NordLocker. Here they are:
Option + Command + P: Show or hide the path bar in Finder.
Command + D: Duplicate the selected file(s).
Shift + Command + N: Create a new folder.
Command + Right Bracket (]): Go to the next folder.
Command + Up Arrow: Open parent folder.
Command + Down Arrow: Open the selected item when dragging from Finder to Locker.
Holding the Command key while dragging a file(s) to a locker: Move the dragged item to the locker instead of copying it.
Holding the Option key while dragging: Copy the dragged item. When you do so, the pointer will change to indicate that the feature is active.
Command + Y: Use Quick Look to preview the selected file(s).
Option + Command + Y: View a Quick Look slideshow of the selected file(s).
NordLocker 2.8.3
Let's kick off the new year with a nice NordLocker update. Here's what's new:
Filenames can get long sometimes — too long. No problem. If the filename doesn't fully fit on screen, hover your mouse over it, and a tooltip will show you its full name.
To share your thoughts with us, use the feedback form in the Help section. However, since this form is anonymous, for any issues where you might need help, please contact our support team.
Need more room for your sidebar? A resizable sidebar means you can make NordLocker look the way you want.
A hand-picked selection of bugs was released from duty. A fresh batch of improvements and fixes took their place.
NordLocker 2.7.1, 2.7.2
Get your new gear out because NordLocker now supports Apple's newest M1 (Silicon) processors.
We made error messages clearer so you know when your files are not syncing properly. Now, errors have categories, and you can reach the faulty file faster by clicking the arrow symbol next to its name.
We crushed a bunch of bugs. If you encounter more, let us know.
NordLocker 2.5.1
From now on, the app will continue to run in the background and sync files after you close it. You'll see the NordLocker icon in your Mac's menu bar. Click on it to check if there are new files waiting to be synced. If so, enter your master password right in the menu – there's no need to launch the main app to keep that syncin' going.
Make secure notes: create encrypted text documents directly in the NordLocker app. Right-click in the app, select "New Text Document" from the menu, and jot down your secrets.
Lock screen now has a new steely look!
If you skipped the Quick Tour during your first NordLocker session, you can come back to it anytime. Find it under the Help section in the menu bar.
More details in the right sidebar: file kind and date modified.
New option in Preferences: show or hide filename extensions.
New option in the right-click file menu: choose an application for opening a file.
NordLocker 2.4.1
You lock your doors, your phone, your laptop… Now lock NordLocker too – there's a new shiny "Lock" button to keep your lockers from prying eyes when you have to go away for a moment.
NordLocker 2.2.4
There are two types of people: those who sort files by kind or size and those who don't. From now on, NordLocker lets you do whichever you prefer – the kind and size of each file are now specified in the list view.
Introducing the Preferences section. It's home to handy settings and your account info.
To make sure no one's peeking at your files while you're away, we automatically lock the app after a certain time of inactivity. It's 15 minutes by default, but now you can set the time that works best for you.
A few bugs minimized to the level of non-existence.
Continue your data security journey without interruptions: the NordLocker app is compatible with macOS Big Sur.
NordLocker 2.1.6
NordLocker Cloud is available for all premium and freemium users! Upload and reach your files from different devices.
Our sleeves are still rolled up and our focus sharpened as we're creating a safe space for your private data. We're happy to announce that our encrypted cloud is now available for everyone to try! 3 GB if you're on a Free plan, and 500 GB if you're Premium.
What's also great? From now on, you can encrypt as much data on your device as you like, as there are NO MORE LIMITS on local file encryption.
And, of course, there's no release without bug fixes. This one is not an exception.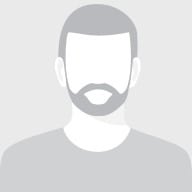 John believes that the best things in life are simple. He uses the same approach when he's writing about online security. John says that his #1 pet peeve is phishing scams. Ironically, his favorite non-work related activity is fishing.