NordLocker for Windows: Release notes
Aug 19, 2021
Updating NordLocker often takes you less than a minute. This is when you can also see all the improvements we made to the app. If you ever miss the release notes or just want to follow how NordLocker has been changing, visit this post. Here we will list all the changes to the NordLocker Windows app since the launch of the cloud.
NordLocker 2.2.11.0
Lots of UI improvements. We've let our designers get a bit loose. Check out the improved colors, buttons, and margins. We'll eagerly await your feedback.
Bugs? Oh, yes! We caught them. This is your chance to say goodbye.
NordLocker 2.2.10.0
What's new: Locker conversion. No need to drag all the files to a new locker — if you want to move a local locker to the cloud or stop syncing another, simply right-click on your locker and pick

Convert locker.

What's changed: Locker list, or, like the Spice Girls sang, "2 become 1". Instead of separate lists for local and cloud lockers, now there's a single locker list. Plus, our designers got to use those cute icons again to help you pick out the right locker easily.
What's better: The security of your recovery key. Have you still got yours?
Stability: improved. Bugs*: crushed. (*Some of them).
NordLocker 2.2.9.0
What's new: A new set of icons. It's nice when things are nice.
What's new 2: The Rise of the Progress Bar. The progress bar will change its color when you get close to your storage limit.
What's better: Preview Space Saver media. If you offload lots of photos and videos but need to find that one file, you'll find the new file preview feature very useful.
No more: Bugs. At least, the ones that we found and fixed for this release.
NordLocker 2.2.8.0
More space for your files. On your screen, at least. Now you can drag the sidebar to change its width and fit more files. Bugs! Did we not mention crushing bugs?
NordLocker 2.2.7.0
Faster app launch. You'll want to try this!
Improved the process of converting folders to lockers.
Introduced new settings design — to look at or tinker with.
Resolved the conflict. When moving the same file into a folder, choose what to do with each item.
Took care of some misbehaving bugs.
NordLocker 2.2.6.0
This is an update, NOT an April Fool's joke. We promise. Update for some usability improvements and the removal of bugs differing in color, shape, and the level of annoyance.
NordLocker 2.2.5.0
Big news! We have an important feature many of you've been waiting for. And there's also a little hack for multitaskers.
What's faster? Open multiple files in one click - select the files, right-click on them, and select Open.
What's new? Space Saver, a way for you to offload your cloud files and save space on your device. Don't worry, they're always just a click away.
NordLocker 2.2.4.0
Today's update includes only a couple changes:
Minor UI tweaks.
Major smashing of a few minor bugs.
NordLocker 2.2.3.0
New: thumbnails. We know that many of you wanted to see this feature in NordLocker, so now you can view files as small, medium, or large thumbnails.
Fixed: Tweaked the UI, squashed a few bugs, had fun while doing both.
NordLocker 2.2.2.0
New: Nord Account! It's a new web-based login process for all Nord services. It's easier to log in and will allow us to implement new security features in the future.
Added: If your files fail to sync, you'll know why. The app will display an error code detailing the reasons your files couldn't sync.
Improved: Better view options. We think it's now easier to work in the lockers, but let us know what you think in the feedback form (which we've also improved).
More improvements: The right sidebar now shows more information about your media files — dimensions, video length, and date modified.
And some more of the same old: Bug fixes and improvements.
NordLocker 2.2.1.0
Here's what's new:
Fixed: bugs. Including the one where you couldn't convert files and folders to lockers.
Added: a feedback form link to our support team. Now you can use the feedback form to share your thoughts with us and contact our support team.
NordLocker 2.1.11.0
What's new? This update enables NordLocker to check for changes in your lockers from the Windows tray. When the app finds anything to sync, we'll let you know. Enter your master password from the Windows tray and we'll sync your files in the background.
What's fixed? Fixed the update service issue when users would get a connectivity error.
NordLocker 2.1.10.0
What's better: Some improvements to the update process, which should now run a bit smoother.
What's fixed: While it's a relatively minor update, we've marked a few bugs for termination, too. Hasta la vista, babies.
NordLocker 2.1.9.0
Usually, this is where we tell you what we did in NordLocker. This time, we're asking you to tell us. We've added a feedback form in the top bar – rate, comment, and help us improve your experience even faster.
What's new: Date column. In addition to the name, type, and size, your files also get a date column, so sorting them becomes much easier.
What's better: Deleting files is now faster.
What's fixed: A lot of bug fixes, including some performance and column behavior issues.
NordLocker 2.1.8.0
What's better: Creating lockers! We made sure that the "Create locker" button is always at hand. No more need to chase it with mouse-hover moves – simply click to create a new locker right away.
What's fixed: Sometimes, after you edit a file, its shown file size wouldn't change. Now, the displayed file size is always up to date.
NordLocker 2.1.7.0
What's new: When it comes to managing your files in lockers, we aim to be somewhere between a doppelganger and a twin of Windows Explorer – for maximum convenience and seamlessness. Now you can resize, move, choose to hide or show columns – just like you do in folders outside NordLocker.
What's better: Locker sync runs more smoothly.
What's fixed: A selection of minor bugs was left behind while packing this release. Definitely not the hardest goodbye.
NordLocker 2.1.6.0
We implemented some improvements under the hood to boost the overall app performance. Also, a few usability updates above the hood to make your NordLocker experience smoother.
NordLocker 2.1.5.0
What's new: There are two kinds of people – those who sort files by type and those who don't. From now on, NordLocker lets you do whichever you prefer.
What's fixed: A few bugs minimized to the level of non-existence. Also, we found the culprit that had caused the app to crash, and solved the case.
NordLocker 2.1.4.0
What's new: Felt a bit artsy, so updated a few icons in the app.
What's fixed: Sometimes, the app was being stubborn and would only sync 99 lockers to the cloud. We ended this weird number game, and now you can sync as many lockers as you like. Also, we fixed a few other minor bugs to make your NordLocker experience smoother.
NordLocker 2.1.3.0
NordLocker Cloud is available to all premium and freemium users! Upload and reach your files from different devices.
Our sleeves are still rolled up and our focus sharpened as we're creating a safe space for your private data. We're happy to announce that our encrypted cloud is now available for everyone to try! 3 GB if you're on a Free plan, and 500 GB if you're Premium.
What's also great? From now on, you can encrypt as much data on your device as you like, as there are NO MORE LIMITS on local file encryption.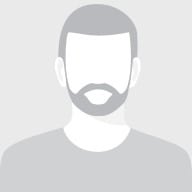 John believes that the best things in life are simple. He uses the same approach when he's writing about online security. John says that his #1 pet peeve is phishing scams. Ironically, his favorite non-work related activity is fishing.