Cyber Smart During Cybersecurity Awareness Month
Oct 05, 2021
For the 18th time, October has become Cybersecurity Awareness Month. This year, the theme of the event is Do your part. #BeCyberSmart. But what does that mean?
Cybersecurity Awareness Month 2021
Cybersecurity Awareness Month was first started in 2004, three years before the release of the first iPhone. Needless to say, the internet and its potential threats were far from what they are today. But even 18 years ago, cybersecurity was identified as a critical issue worthy of having an entire month dedicated to it.
The occasion was launched by the US Department of Homeland Security (DHS) and the National Cyber Security Alliance (NCSA). Today, the Cybersecurity and Infrastructure Security Agency (CISA) is also involved in planning the yearly event.
This year, CISA and NCSA followed the tradition of separating the entire Cybersecurity Awareness Month into bite-sized weekly topics. Here's the calendar:
Week 1 (October 4-10):

Be Cyber Smart.
The first week is dedicated to shedding light on ways people can stay secure online.
Week 2 (October 11-17):

Fight the Phish!
Phishing is one of the major ways cybercriminals attack organizations. That's why Week 2 is dedicated to spreading awareness about it.
Week 3 (October 18-24):

Explore. Experience. Share.
The third week is all about experiencing jobs in cybersecurity. Who knows, maybe there's a career for you there?
Week 4 (October 25-31):

Cybersecurity First
Lastly, a week to help people make better choices online by taking cyber threats into account more often.
Be Cyber Smart
Like we mentioned above, this year's theme is "Do your part. #BeCyberSmart". here's how the organizers explain their theme:
"This evergreen theme encourages individuals and organizations to own their role in protecting their part of cyberspace, stressing personal accountability and the importance of taking proactive steps to enhance cybersecurity."
"Do your part" serves as a great reminder that cybersecurity is everyone's responsibility. You can't put up a massive digital gate and declare complete security. You have to think about all the cracks that so often get overlooked. Case in point, a casino got hacked through a thermostat in their fish tank.
Being cyber smart is realizing the impact of your daily actions on people and businesses around. It's about knowing that an app on your phone or a weak email password can help hackers penetrate the entire organization, or that your security depends on how the people around you use their devices.
How to #BeCyberSmart
These tips may not sound significant, but they often cause just enough trouble for the attackers to deter them from going through with their plan.
Don't store passwords and payment details in your browser because they can be seen by anyone. Use a password manager instead. It will create long and unique passwords for you, remember them, and auto-fill them when you browse. Some managers can even identify your weak passwords and help you make them better.
Delete apps you don't use
The apps you have on your phone track your activities and make you more vulnerable online. If there are services you don't use anymore, unsubscribe. Unsubscribe even from old newsletters you no longer read. But, most importantly, delete any apps you don't use.
Keep your devices up to date
Updates not only introduce new features but plug security holes that were missed. That's why you should update your devices and software as soon as you're prompted.
You don't need a degree in cybersecurity to know that online scams are everywhere. They can be very convincing because of the data scammers can buy online or find on social media. Be aware of anything urging you to make a quick decision, especially if it involves money.
There has been a slow but continuous growth in the adoption of technology. The pandemic put the process on steroids. Now, we have millions of senior citizens who can order goods online but don't know anything about digital threats. If you know someone like that, help them understand why online security matters.
Common Do your part
We all wish you could install a VPN, put your files into an encrypted cloud, or swallow a magic pill and become super secure online. But the internet has many more security layers. Not to say that privacy tools don't work. Rather than that, in the age of ransomware gangs, we should all start doing more to protect ourselves and those around us.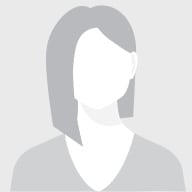 Elisa's all about languages. She speaks five, loves stand-up comedy, and is writing her first novel. Besides her extensive knowledge of cybersecurity, she's an expert in persuasion techniques hackers use and strives to teach people how to avoid online scams.