7 best gifts to help keep your family safe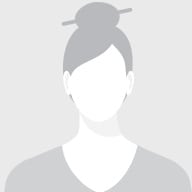 Eva Simpson
·
Dec 18, 2019
·
3 min read
Hackers demand gifts. Don't be their Santa.
We all want to surprise our loved ones with a perfect gift. We bravely march from store to store and endure hour-long lines. Because we care. Despite the best of intentions, we forget the number #1 rule for any public place.
Stay safe.
If you let your guard down in public, all sorts of thieves will not hesitate to use that against you. However, personal security does not have to be hard. That's why we've condensed our online privacy expertise into 7 holiday gift ideas to help you stay safe.
#1 Secure your accounts with a two-factor authentication gadget
According to a 2018 report, 105 million people lost $11 billion due to hacking in the U.S. alone. Most of that was preventable by taking an extra security step, such as two-factor authentication (2FA). Especially with a physical device that no one in the world has access to.
This $20 gadget from Yubikey will protect you, day or night. If it's not plugged-in, even someone with your password can't get to your online accounts. But it also means that you should probably have a spare. Most Yubiko security keys work with over 100 online services and are compatible with mobile devices.
#2 Stay safe with this stylish RFID wallet from Buffay
Do you have a contactless credit or debit card? If so, you may be prone to what's called an 'RFID hack.' In these attacks, hackers get card information by exploiting weaknesses of NFC-enabled cards. To prevent these attacks, keep your cards in an RFID-blocking wallet. Even something like the $9.99 Buffay credit cardholder would do the trick.
The cardholder blocks 13.56 Mhz frequency, in which most credit cards, IDs, and driver's licenses operate. It's light, stylish, and fits even into a tiny pocket. The market is filled with choices, but this particular model has received over 7,800 reviews (77% 5-star) on Amazon.
#3 Protect yourself from prying ears with a mic blocker
Because you can't put a sticky note on your mic port.
But why would you, when you have Mic-Lock's microphone blockers? These are genius devices. So simple. Just plug in the microphone blocker into your mic port. As it mimics an external input device, your device will switch off the internal microphone.
They are so easy to use that you may want to get them in bulk for all your devices. You can get a 5-pack for $19.99 or grab a 10-pack for $34.99 (50% off of the original price) and install them for your whole family.
#4 Encrypt your private files with NordLocker
This holiday season, give yourself the gift of privacy. Whether it's your photos, personal data, legal documents, or anything else, NordLocker will encrypt it. Without you, nobody will have access. Seriously. Share your encrypted files, put them on a cloud, or even copy them to flash drives and distribute them on the street. Only someone with your permission can open the encrypted container.
#5 Track your valuables with a GPS tracker
We get it. When you think of privacy, GPS trackers may not immediately come to mind. But it's about who's doing the monitoring, isn't it? In this case, you're the key master. Put a GPS tracker in your luggage when you travel, stick in into your kid's backpack or on the collar of your pet, and kiss the worries goodbye.
There's no shortage of options, but STI GL300MA GPS tracker from Spytec is currently #1 on Amazon. Not only does it lead with incredible 2.5-week battery life, it's also one of the most compact GPS trackers on the market at 3in x 0.3in. You can get it now for $42.45. However, there is a $24.95/month subscription fee.
#6 Guard personal belongings in an anti-theft backpack
How is it that no matter how much we plan, every holiday season still comes with an insane list of urgent errands? And while you're out there, looking for gifts and picking your family from the airport, plenty of pickpockets are waiting to strike. That's why an anti-theft backpack or handbag is a must.
An all-round good choice is Sosoon's laptop backpack boasting an almost-perfect 4.8-star rating from 1000+ purchases. Suitable for travel, work, or school, this backpack has lots of nifty features to keep your belongings safe while being light on your shoulders.
#7 Don't let them get you — wear anti-theft clothing
While we're on the subject of pickpockets, another way to protect yourself is to wear anti-theft clothing. No one can steal from you if they don't know where you stashed your valuables.
Scottevest is a premier brand in creating comfortable designs with lots of discrete pockets for your phone, wallet, and anything else you're carrying. There are dresses, skirts, pants, hats, shirts, and hoodies for every style and season. If you become a fan, Scottevest has a rewarding VIP program for you to take advantage of.
Here they are: our top 7 sock stuffers for your privacy and safety. Grab the ones that caught your eye, try them, and if you found this article useful, please share it by clicking on the social media icons below.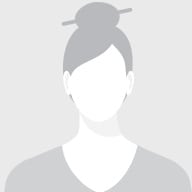 Eva is usually the quiet one in the gang. But don't let that silent demeanor fool you. She's a brown belt in Brazilian Jiu-Jitsu. And when she's not kicking butts, Eva loves to dissect complex tech topics in a way even 5-year olds would understand.