3 ways to encrypt a PDF for free without Acrobat
Jan 28, 2020
Let's be honest. You're here because popular PDF readers charge outrageous fees to password-protect a PDF. $20/month to encrypt a couple of PDF files? No, thank you.
If you don't want to pay for PDF encryption too, you don't have to. We have three simple ways to encrypt a PDF without Adobe Acrobat, MS Office, or another pricey piece of software. Plus, all three encryption methods we'll show you today are free.
Sounds good? Let's get to it.
#1 Universal encryption software
We start with our own software, NordLocker. We believe that it will be the fastest and the easiest option for most readers. All new users get unlimited local encryption and 3GB of cloud storage for free.
Here's how to encrypt a PDF on Windows or Mac.
Hopefully, you already have NordLocker installed. If not, get it here. Open NordLocker and enter your master password. A default locker will open. If you drag a PDF into NordLocker, it will be encrypted in an instant.
This way, you only need to remember one password, and encrypting a hundred PDFs is as fast as encrypting just one.
If you have many PDFs to encrypt, one way to easily manage them is by creating a separate locker for all PDFs.
However, NordLocker won't be perfect for everyone. Since it's not yet available on iOS or Android, opening encrypted PDFs on a mobile is not yet an option. But instead of (or together with) NordLocker, you can use other free tools to protect your PDF files.
#2 Encrypt PDFs online
SmallPDF is a tiny online tool that will come to the rescue when you have a single PDF to encrypt. Just like Adobe, there's a monthly fee for PDF conversion, compression, and encryption. You can still do it for free.
First, drop a PDF into SmallPDF. You can upload files from your PC, or connect SmallPDF to Dropbox or Google Drive. The website will then encrypt the PDF and ask you to create a password for it. After you fill in the password twice, you can download the password-protected PDF to your computer or mobile device.
This is a good method to get the job done quickly on any device. Unfortunately, if you need to encrypt many PDFs, protecting them with SmallPDF may be problematic.
But here's another tool that can add passwords to PDFs in bulk.
#3 Encrypting with PDFMate PDF Converter
If you brush off the fact that this program is meant for converting rather than securing files, it's quite good as a free tool. The main advantage of PDFMate is the ability to add password protection to many files at once. However, they will all have the same password.
Unlike SmallPDF, PDFMate is not an online tool, so you have to download and install it on your computer to use it. Luckily, the installation is fast and straightforward. But PDFMate is only compatible with Windows computers.
After you've installed the program, click on Add PDF or Add Folder to add files to process. PDFMate is primarily a file converter, so you can turn PDFs into images and documents. If you're just trying to add a password to a PDF, choose PDF as the output file format.
You can manage passwords in Advanced settings. PDFMate allows you to add Open passwords, Permission passwords (for editing, copying, or printing), or both. Every batch of files you convert may have one password for opening and another for handling permissions.
Before you do anything, there's something else you should know about password-protecting your PDFs.
Password-protected PDFs: what can go wrong?
Can one password be used for all PDFs? It depends on what you're using the PDFs for. However, just as password-addition programs are common, password-removal programs are too. Some are even free.
Unfortunately, the availability of password-cracking programs allows anyone to remove the password from your PDF. In terms of safety, NordLocker is much more suited to protect your documents from prying eyes. Stay secure. And if you have any questions, don't hesitate to contact us.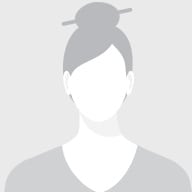 Eva is usually the quiet one in the gang. But don't let that silent demeanor fool you. She's a brown belt in Brazilian Jiu-Jitsu. And when she's not kicking butts, Eva loves to dissect complex tech topics in a way even 5-year olds would understand.