4 ways to encrypt or password-protect a PDF for free without Acrobat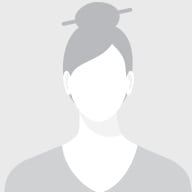 Eva Simpson
·
Jul 26, 2022
·
3 min read
The world's most popular PDF reader charges over $20/month to create password-protected PDFs. That's outrageous if all you need is to secure a few files. If you don't want to pay that kind of fee, you don't have to. We have four simple ways to encrypt a PDF for free.
How to password protect a PDF on macOS
You can password-protect your PDF on macOS using Preview, a built-in image and PDF viewer.
In Preview, open the PDF file you want to encrypt.
Select "File" and then "Export."
Click "Encrypt," select a password, and then retype it to verify.
Click "Save."
That was easy, wasn't it? Now if you want to access your PDF, just enter your password. But if you deal with PDFs often, security might become an issue. You either have to resort to using the same password on all of your PDFs or spend a lot of time creating and saving unique passwords for each PDF you work on.
Either way, sharing files securely becomes a challenge, too. If you send your passwords via a text message, chat, or email, they may end up in the wrong hands. And while meeting the person face to face is the safest option, it's not always feasible.
How to password protect a PDF on Windows
Windows users have many ways to encrypt or password protect PDFs for free. If your computer comes with a Microsoft Office license, you can do it in two steps. First, open the document, click on the "Info" tab, "Protect Document," and then "Encrypt with Password."
File archiver programs like WinRAR can be useful when you need to to password protect several PDFs. But, again, creating and sharing passwords securely may become an issue.
If you don't have MS Office installed, another program you can use is PDFConverter. It's a small program, so downloading and installing it will only take a few minutes. Then, to password protect PDFs:
Open the app.
Go to the "Advanced settings" and set up your password.
Click "Add" to import your PDF.
Click "Convert."
What's nice about PDFMate is that it allows you to set separate passwords to open and edit your PDF.
How to encrypt PDFs with NordLocker
NordLocker is different from the options above because it encrypts rather than password protects PDFs. What's the difference? It's more secure and you can drag and drop any number of files you want. They're encrypted instantly. And you can sync and share your PDFs securely. Download and install NordLocker to get started.
Once you have set up the app, simply drop files into the app to encrypt them.
Best of all, you won't lose your encrypted PDFs. Sync them via NordLocker Cloud and access them on Windows, macOS, iOS, or Android. You can even use your web browser.
How to password protect a PDF online
If you rarely work with PDFs, you may be looking for a one-off solution to encrypt one or two PDFs. In that case, SmallPDF, an online document converter, will do the trick. It's a paid tool, but you can password protect two PDFs per day without an account. Here's how to do it.
Visit SmallPDF's PDF protection tool.
Upload a PDF.
Enter password twice and click "Encrypt PDF."
You can download your PDF then or repeat the process and encrypt one more file for free.
Password-protected PDFs: what can go wrong?
The main problem with password-protected PDFs is their password. Most people want to encrypt and send a file quickly, so they won't bother creating a unique password for each file. But just as password-addition programs are common, tools that crack passwords exist too. Some are even available for free. If you're using simple words as passwords, anyone can gain access to your documents with those tools.
Like we already mentioned, sharing files and their passwords poses another challenge. Posting passwords in plain text in emails and chats defeats the purpose of encrypting PDFs in the first place.
Lastly, password-protected PDFs aren't really safe on any device. Devices get damaged, lost, or attacked by ransomware or other types of malware. If that happens to you, you may lose your files forever. That's why NordLocker Cloud is the best way to encrypt PDFs, back them up, and sync across devices. Especially as you get 3GB of secure cloud storage for free.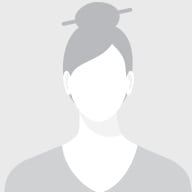 Eva is usually the quiet one in the gang. But don't let that silent demeanor fool you. She's a brown belt in Brazilian Jiu-Jitsu. And when she's not kicking butts, Eva loves to dissect complex tech topics in a way even 5-year olds would understand.