7 best conference apps you should be using
Jun 12, 2020
In the last couple of months, thousands of companies, government institutions, and schools held their first video meeting. It may have been the first then, but now video conferences have become a daily occurrence.
Even as the quarantine in many countries starts to ease, teams are slow to come back to old habits like meeting face-to-face. In the future, live meetings will be rarer and shorter. That's why today we're looking at the best video conferencing apps that your team should use for smooth and secure communication.
Key features for a video conferencing app?
Plenty of conferencing apps promise HD video, free plans, or novelty features for collaboration. But the number one feature for a conference app, or any app really, is security. That's why the apps mentioned below have been added to this list.
But before we go on, let's mention the elephant in the room. After the whirlpool of negative press, should Zoom be on this list? While the criticism it received was deserved at the time, the company has improved its video software a lot, including E2E encryption on all calls. So yes, Zoom is on this list.
But if you still don't trust Zoom, we have 6 more conference apps that may suit your team's needs. All are very affordable; all either are connected to the Big Tech or offer easy integrations to help your team collaboration. So don't be afraid to consider an app with a title that's longer than 4 characters.
Here are our best video conference apps for small and medium businesses.
Meet
Google has two video conferencing apps: Hangouts and Meet; three if you also count Duo. But while Hangouts and Duo were designed for individual needs, Meet is much more suitable for businesses. With Meet, you can hold meetings of up to 100 people and connect not only through the web but also on mobile. If your team relies on Google's services like Calendar, Meet integrations will make the experience even better.
At the moment, Google is playing catch-up with its main rival, Zoom. To tighten the gap, Google has made Meet a free platform for everyone. Now you can use it without limits, but from September 30th, Meet is getting a 60-minute cut-off on free meetings.
Google also promised a blurred background and custom wallpaper features for both desktop and mobile devices.
Pros
Host controls.
Free.
Multiple devices.
Single tab in screen share.
Cons
60-minute limit from September 30th for free users.
Zoom
Zoom skyrocketed into popularity seemingly overnight and never looked back. Even after receiving lots of criticism over its less-than-honest claims about security, the company reacted quickly, fixed the problems, and continued to see a surge in new users. It's not hard to see why users choose Zoom. It's free, easy to set up, available on desktop and mobile, and has some cool features.
Zoom integrates with many popular email and calendar clients like iCal, Microsoft Office 365 Suite, Gmail, Google Calendar, and more. Of course, custom backgrounds are the much-loved feature that users show off all over social media.
Recent updates added encryption to Zoom meetings and more host tools to help control the session security. Business plans start from $14/month and not only add unlimited meetings, but also allow up to 1,000 participants.
Pros
Free 40 minute meetings.
Unlimited one-on-one meetings.
Custom backgrounds.
Cons
Microsoft Teams
The third major player in the video conferencing wars is Microsoft Teams. Like its biggest competitors, Microsoft recorded a significant increase in daily active users during the past months, with a recent peak of 75 million daily active users.
Teams offers a free plan, but only paid-plan users can host meetings. However, even free users get access to screen sharing, custom backgrounds, meeting encryption, and over 250+ integrations like Office 365 and more.
Pros
Free version.
Custom backgrounds.
Strong encryption.
Cons
Some security features are only available in paid plans.
Facebook Rooms
Facebook has rolled out Messenger Rooms in North America and soon promised to add these free-to-use online conference rooms on Instagram and WhatsApp. Facebook Rooms should be free with support for meetings of up to 50 people. However, we all know Facebook's privacy blunders all too well. Is it going to be secure and private, or is it just another method for the company to exploit personal data?
Still, given Facebook's global impact, we couldn't leave out Messenger Rooms completely. Many people will find this to be a decent option for quick, casual calls.
Pros
Desktop, mobile and web.
Free.
VR features.
Cons
Some security features are only available in paid plans
GoToMeeting
To some, GoToMeeting will be a well-known conferencing app since it's often used to hold online webinars. Webinars or team meetings, GoToMeeting is a feature-packed online event app that will fit the needs of most teams. There's no free plan, but at least their 14-day free trial gives everyone a chance to test the app out. Paid plans start from €12.50 a month.
GoToMeeting supports conference calls of up to 250 people, has automatic transcription, meeting scheduling, and many other handy features. It also offers plugins for Slack, Office 365, and Google Calendar. If you care about privacy, you've got nothing to worry about. GoToMeeting encrypts all outgoing data with SSL, and if you're using their cloud storage, your meetings are encrypted with AES-256 encryption.
Pros
Mobile apps.
Abundance of features.
Strong encryption.
Cons
Lifesize
With Lifesize, you get unlimited meetings of up to 300 participants, desktop and mobile apps plus web clients, encryption, integrations with Microsoft Teams, Office 365, GSuite, and more. You can also use it for 6 months completely free. Even though the free plan only supports 25-people meetings, paid plans start from $16.95 per host/month.
While it's not the most affordable conferencing app, it's worth considering if you care about video quality and end-to-end encryption. Lifesize also offers affordable conference room devices like webcams and audio pick-ups to make meetings even smoother.
Pros
Many integrations.
Desktop, iOS, Android, and web clients.
Cons
No free plan, but there is a 6-month free trial.
Webex
Webex is a business-oriented platform for online meetings and video conferences. It offers a free plan for up to 50 people and affordable business plans starting from €12.85 per host/month suitable for meetings of up to 200 participants.
Due to COVID-19, Webex has updated its free plan to host unlimited (instead of 40-minute) meetings with up to 100 people. At the time of writing, Webex didn't have a date for ending the promotion.
Webex offers a variety of scheduling meetings, mobile support, interactive whiteboards, and more. If you go for a paid plan, you also get video recordings, at least 5 GB of encrypted cloud storage, a call-in feature, and calendar integrations.
Pros
Desktop, mobile, and web.
High-level encryption.
Free plan.
Cons
Let's face it: video meetings are here to stay. So put on some pants (or don't) and click the social buttons below to share this article with your coworkers.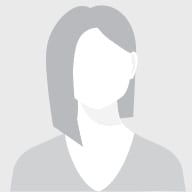 Elisa's all about languages. She speaks five, loves stand-up comedy, and is writing her first novel. Besides her extensive knowledge of cybersecurity, she's an expert in persuasion techniques hackers use and strives to teach people how to avoid online scams.