Holidays, online security, and Cyber Month deals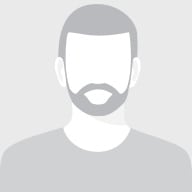 John Sears
·
Oct 28, 2022
·
2 min read
Does your microwave already speak TCP? Every year, we connect a new type of gadget to the internet. What we forget is that convenience comes at a price. Every device increases the risk of data surveillance and hacking against us. The goal of the Cyber Month campaign is to remind internet users about digital threats and teach them how to stay safe.
Cyber Month at NordLocker
Cyber Month is Nord Security's recognition of cybersecurity in our everyday life. This year, Cyber Month will run from October 19 to December 1. If you're new to NordLocker and would like to try one of the premium plans, you can get the 500GB plan for $3.19 or 2TB plan for $7.99 a month. Save up to 53% off your NordLocker subscription.
Don't forget that all plans come with a 30-day money-back guarantee. So you can try NordLocker risk free.
Cybersecurity Awareness Month 2022
Cybersecurity Awareness Month was first celebrated in 2004, three years before the release of the first iPhone. Needless to say, the internet and its potential threats were far from what they are today. But even 18 years ago, it was clear that cybersecurity was going to be a critical issue, worthy of having an entire month dedicated to it.
This year, the Cybersecurity and Infrastructure Security Agency's (CISA) theme for Cybersecurity Awareness Month is "See Yourself in Cyber." It aims to highlight that everyone has a part to play in digital security. By learning about cyber threats and educating others, you can help protect yourself, your family, and your place of work.
Cybercrime during the holidays
When the FBI warns you about something, you should listen. And the FBI's Internet Crime Complaint Center (IC3) warns us about cyber threats every year before the holidays. Because for you these are holidays, but it's peak working hours for hackers, scammers, and thieves. When we're stressed out, tired, inattentive, and in a rush, we can easily become targets of cybercrime. To help you prevent that, below we're sharing some holiday cybersecurity tips.
Stay safe online
At NordLocker, we share cybersecurity news all year long. But the holiday season is not like the rest of the year. Online shopping spikes during the last two months of the year globally and it's always followed by a spike in cybercrime. Here's what you should keep in mind while browsing online:
Double-check the seller's url. If you find yourself on a new website, inspect the site and its URL before you enter any information.
Did you order from Amazon? During the holidays, a common phishing scam involves sending people a prompt to check their Amazon order. This may sound obvious, but, before you click on anything in these emails, take a minute to remember whether you even made an order.
Also, bookmarks. Bookmark your favorite websites. This way, you will always know that you haven't landed on a copycat website.
And better passwords! You never know how websites handle your data. If hackers can get to that data and steal users' passwords, they will likely try to use the same passwords on other platforms. Password managers can help you create strong passwords in seconds, while NordPass can also notify you if any of your passwords have ever been revealed in a breach.
Beware of long-lost friends. If there's ever a time when you can expect a message from distant uncles and long-lost friends, it's the holidays. Reaching out is lovely, but if those messages contain links, be on your guard.
Buy or leave. Many people don't know that leaving a cart full of items can expose their data. So, rule number one: either complete your purchase or empty your shopping cart. Rule number two: find out whether your ISP is collecting supercookies and, if it does, ask them to opt you out.
Staying safe in coffee shops, supermarkets, and at your parents'
While undoubtedly joyful, the holiday season can also be the reason behind an unhealthy amount of stress and distractions. Whether you're on a skiing trip, shopping for gifts, or simply working remember these rules to stay safe online.
Don't use public Wi-Fi, especially for shopping. It may seem evident, but sometimes you can stay secure just by following the basics. You don't know how the shop manages Wi-Fi data or who else is on it. If you need to use public Wi-Fi, use a VPN to avoid giving your data away.
Protect your data before you go out. Whether you're visiting a pumpkin festival or enjoying the city's holiday decorations, protect your devices. Losing a device is bad enough, but imagine someone getting their hands on your data. NordLocker can secure your files easily. Even if a thief had your computer, they'd have no way to open your files in NordLocker.
Use a secure cloud. NordLocker can protect the data on your computer locally or send it to a private cloud. Not only are your files secure from exposure, but will also be restored when you log in from a new device. Plus, having your files on hand is never a bad thing.
Share your knowledge. Digital security depends a great deal on how cyber-aware the people around you are. If you need a way to tame a heated political debate during Christmas dinner, it could be a great opportunity to teach your uncle Ben how to stay secure online.
Stock up on portable apps. Portable apps like a desktop keyboard or a notepad can help you stay secure while you're on someone else's computer. If you create a cloud locker for portable apps, any time you log in to your NordLocker account, you will always have your favorite apps with you.
What you should know about Cyber Month at Nord Security
Cyber Month is a Nord Security campaign, which means that you can also get massive discounts on our sister brands NordVPN and NordPass, the world's best VPN and password manager. At least, that's what we think.
Grab your deal now. NordVPN is 68% off with 3 months for free, while NordPass is 50% off, or $1.49 per month for a 2-year Personal plan.
Cybersecurity doesn't have to be complicated. Get NordLocker today with 53% off!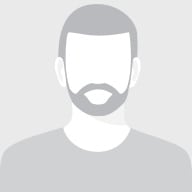 John believes that the best things in life are simple. He uses the same approach when he's writing about online security. John says that his #1 pet peeve is phishing scams. Ironically, his favorite non-work related activity is fishing.