Head of Development explains the Squads model and why it works for NordLocker
Nov 30, 2021
"For me, being a leader is about supporting my team and finding out where each member is at their best. My job is to help people reach their potential and show them they're capable of much more than they've ever imagined,"Tomas Smalakys, Head of Development @NordLocker.
Every successful team needs a leader. Ours is Tomas Smalakys, NordLocker's Head of Development. Today, we asked him to tell us about his experiences in cybersecurity and the challenges of leading teams.
Hello, Tomas. To start, can you tell us a bit about who you are and what you do as the Head of Development?
Hello, my name is Tomas Smalakys. I started my career as a Software Engineer and, for the last seven years, I've been leading different software development teams.
As the Head of Development, I lead the technical direction and strategy of NordLocker. This includes architecture, security, privacy, solution design, processes, and development practices. My main responsibility here is to translate NordLocker's vision and mission into actionable items, creating a world where our users are the owners of their data.
What was your journey like going from a software engineer to a leading role? Did you have to learn a lot of things along the way, or does leading come naturally to you?
As a kid, I was surrounded by technology because my grandfather was an electrical engineer. It was all fascinating to me, and I spent days tinkering with stuff. Eventually, I built my first PC. By the age of 16, I was working as a part-time web administrator, which led to me learning how to code. Looking for new ways to benefit customers and clients came naturally to me. Before I knew it, I was entrusted with managing a small team, which soon turned into leading a team of 100+ engineers.
Of course, there were plenty of lessons I had to learn along the way. But the most valuable ones came from my own mistakes.
Spoken like a true leader. Speaking of which, what do you enjoy most about leading teams?
For me, being a leader is about supporting my team and finding out where each member is at their best. My job is to help people reach their potential and show them they're capable of much more than they've ever imagined. I really enjoy it.
I've heard about the new work model you've implemented at NordLocker. Can you tell us more about Squads?
Sure. Working in Squads is similar to Scrum. It's about empowering teams to develop and grow with as little friction as possible. Like a startup, a Squad has all the necessary ingredients to design, develop, test, and release products.
This model also includes Guilds, small teams of people with skills in the same general competency area. Each Guild has its leader. Guild leads offer a technical overview, but also work in Squads and are involved in the day-to-day work.
Why is this model a good fit for NordLocker? Are there any challenges you had to be aware of?
One of the biggest benefits of this approach is how fast teams can ship production-ready software. We want to enable our employees to innovate rather than follow slow and cumbersome processes.
Of course, dealing with multiple teams in product development is always challenging. But it can be done. Take a look at Spotify. The company maintained an Agile mindset despite exploding growth.
As inspiring as Spotify's growth has been, though, you can't copy the same approach and hope it all works out. We had to experiment to see what worked for us and what we had to remove.
It hasn't always been easy, but I'm very fortunate to have so many smart and talented people here at NordLocker.
How has the team reacted to this big change? Have you seen improvements in teams' efficiency already?
This model was introduced gradually over the past months, so people are still getting used to it. But so far, based on the feedback and retrospectives, this model seems to be working quite well! It gives us something to "grow into."
However, as with any growing organization, problems are part of the process, so we have to be ready for anything.
I understand that cybersecurity is a new area for you. I wonder: have your digital habits changed since joining NordLocker?
Yes, I believe so. While I have worked in highly regulated fields that prioritized data security, I am now much more aware of cyber threats. I actually use NordLocker in my personal life daily and try to stay on top of any new cyber threats and ways to fight them.
Let's get back to Guilds for a bit. How many of them do you currently have?
We have 6 Guilds currently — .NET, PHP, Swift, Android, QA, and Fundamentals. We are forming one more, the Front End Guild, and are actively looking for a Guild Lead.
Great! Imagine the right candidate is reading your interview but isn't quite sure yet. What would you tell them?
A Guild Lead must have a combination of technical and leadership skills. Think of a Lead Software Engineer but with a slightly wider range of responsibilities. For example, setting best practices for code quality and management, learning from other Guilds' successes, and mentoring less experienced engineers.
Could you describe your day-to-day work with Guild Leads?
Together with Guild Leads, we identify the biggest pain points and use them to build a product roadmap. After listing all the issues, we have to evaluate their importance and potential impact. Lastly, we divide the issues into manageable pieces and start working on them using the Kanban method.
We used to have daily stand-up meetings to keep everyone synced, but after some experimentation, we saw that weekly meetings worked much better for us. And that's a big part of our story. Speak up, propose a solution, experiment, and see whether you're better off. This is also known as Kaizen or Continuous Improvement.
Lastly, I want to ask you about your hobbies. What do you like to do outside of work?
I love spending time with my family. We all enjoy traveling and nature, so we often explore new beautiful places in Lithuania and abroad. I also enjoy reading biographies, learning about technology, and playing video games.

Are you looking for new career opportunities?
Interested in seeing yourself in a new role? Join our growing team and help make the world safer. Contact Ema ([email protected]), our talent attraction partner, or visit our Careers page for all the available positions at NordLocker.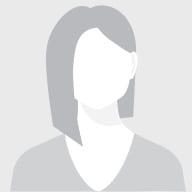 Elisa's all about languages. She speaks five, loves stand-up comedy, and is writing her first novel. Besides her extensive knowledge of cybersecurity, she's an expert in persuasion techniques hackers use and strives to teach people how to avoid online scams.