How to quickly encrypt your folder and protect your files
Jan 09, 2020
Are you hiding government secrets? You probably aren't. Nor do you store credit card details of millions of people. You know, like most of us. And if that's the case, you don't need elaborate encryption systems to protect yourself from hackers. In fact, a single encrypted folder can suffice.
Encrypt important folders and never worry about losing control over your files again.
That's a perfect task for NordLocker. And as a new user, you will get unlimited local encryption and 3GB of cloud storage for free. Here's how to quickly encrypt a folder with NordLocker.
What exactly is folder encryption?
Folder encryption means locking its contents from public access. Only someone with a password can gain access. If anyone else tries to peek inside the folder, they see a mess like the one below.
Are encrypted folders and password-protected folders the same?
Not exactly. Often, they will come together, but sometimes encryption does not have password protection. For example, Windows 10 comes with pre-installed encryption software Bitlocker. It encrypts data but does not add password protection.
That means the data is encrypted only for someone breaking into your computer, whether physically or remotely. However, anyone with access to your operating system, like a family member, can freely see all, even encrypted files and folders.
We've already written about Bitlocker as a tool for encrypting flash drives. But why bother with drive encryption when all you need is one secure folder? For the vast majority of users, NordLocker is a faster and more efficient option.
What encryption cannot do
Encryption is a powerful security tool, but it has its limits. Here's what encryption cannot do.
Encryption cannot protect from malware
Hackers can use malware granting remote access to your computer or use keyloggers to track down your passwords. If that happens, encryption may not protect your files from unauthorized access. So, you must be cautious before clicking on any links online.
Encryption cannot recover your data.
Encryption is meant to give your files rock-solid protection. That's what it does. Most of the time, without the password, no one will access the data. But that includes you, too. Due to NordLocker's zero-knowledge policy, we can neither restore a forgotten password nor recover deleted data. However, you will get a recovery key. Print it out and store it in two separate places offline.
Encryption will protect your folders. Just be careful not to lock yourself out.
How to encrypt a folder in Windows 10 with NordLocker
With NordLocker, you encrypt any file you want. Plus, since everything is sorted into lockers, there's an added benefit of easy management. Here are the steps to encrypt any folder with NordLocker.
First, create a NordLocker account if you don't have one yet.

• Download

• Install

• Launch NordLocker.

Now you're ready to encrypt any file or folder you want.

Open the folder(s) that you want to encrypt.

Select whether you want to keep your folders on your PC/Mac or in the cloud and drag them into NordLocker

Delete the original folder from the Windows folder and empty the Recycle Bin.
That's it. Inside NordLocker, your folders look the same. But now they are encrypted with a state-of-the-art cryptography algorithm. And unlike Bitlocker, NordLocker is perfect if you're using a shared computer. Everything you put into lockers is instantly password-protected.
The magic of folder encryption with NordLocker is the ease and the speed of this process. And if you want to share something, it only takes a couple of clicks, too. As far as privacy is concerned, you're in the driver's seat — as it should be. Encrypt your private files with NordLocker and cut loose all your privacy worries.
If you found this article useful, please share it by clicking on the social media buttons below.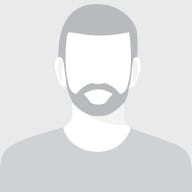 John believes that the best things in life are simple. He uses the same approach when he's writing about online security. John says that his #1 pet peeve is phishing scams. Ironically, his favorite non-work related activity is fishing.