How to encrypt an Excel file
Mar 25, 2020
The digital world can turn into a very hostile place — full of hackers, data breaches, and information leaks. The good news, there are tools to protect the users from these scenarios. Excel files tend to have some sensitive information, be it records of your customers, budget plans, or your personal finances. What are your options to protect this information?
In this guide, we'll show you how to encrypt an Excel file.
Password protection on Excel
You can password-protect and secure your Excel sheet, but this method has a couple of disadvantages:
You have to set a password for every file individually. If you need to do that for a hundred spreadsheets, it takes too much time.
Sharing is complicated as you have to send the passwords to the recipients.
There are plenty of apps nowadays to crack your Excel password, and some of them don't cost a dime. If you own some sensitive information, the risk is too high.
Locking the Excel sheets with a password doesn't prevent you from malicious attacks. This option is not equal to specialized encrypting software. Now, when you know the risk, here's how to encrypt an Excel file:
Open your Excel document. Select

File

and then

Info

.
Select

Protect Workbook

and click

Encrypt with password

.
Enter a password and press

OK

.
Confirm the password and click

OK

.
If you forget your password, there are no options to retrieve it, so be sure to select the one you will remember no matter what. Or just download NordLocker and encrypt the Excel files like a pro.
How to encrypt an Excel file with NordLocker
NordLocker is an easy-to-use and very safe application to encrypt Excel files on Mac or Windows. No need to be advanced in tech — download the app, install it, and create an account.
NordLocker offers unlimited local encryption for new users and 3GB of cloud storage for free. If that's not enough, you can get 500GB with Premium. The application supports all types of files, but let's stick to Excel for now.
Find the files you want to encrypt and drag them to NordLocker. We advise not to keep unencrypted copies of your spreadsheets — otherwise, what's the purpose of encrypting Excel files in the first place?
If you edit the Excel sheets after the encryption, the files will be updated automatically — no need to re-encrypt every document again.
You can keep the encrypted Excel files on the hard drive or move them to the cloud.
Sharing files with other users
You can easily share lockers you keep on your PC/Mac with other people by simply adding their email addresses. To view the files, the recipients have to install NordLocker as well. You don't need to send any passwords to them — the app works the other way around. Once you grant the permission to view documents, the recipients will log in to the locker with their own master passwords.
Excel is used by an estimated 750 million people worldwide, and it's a vital tool for many businesses. Imagine the amount of data being sent back and forth every day. Encrypt your Excel spreadsheets and be sure that they will end up exactly where you planned. Better be safe than sorry.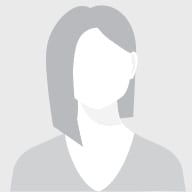 Elisa's all about languages. She speaks five, loves stand-up comedy, and is writing her first novel. Besides her extensive knowledge of cybersecurity, she's an expert in persuasion techniques hackers use and strives to teach people how to avoid online scams.