How to encrypt a Word document
Apr 28, 2020
In 1983, Microsoft gave away the first version of Word with PC World. Over 37 years, it grew into a popular tool for creating and editing text files. However, information in Word documents is very vulnerable, so it pays to encrypt them for additional security.
Securing files with open-source encryption software
You can encrypt your Word document with open-source encryption software, such as Cryptomator or VeraCrypt. However, these free apps are designed for local encryption and don't support sharing features. While you can send an encrypted file to someone, they will need your password as well.
When it comes to customer support, you are dependent on the communities of these apps — it can take a while to find an answer in case of any difficulties.
How to encrypt a Word document with NordLocker
Specialized encryption software offers the most protection for your files. NordLocker lets you encrypt Word documents by simply dragging and dropping them into your virtual locker in the app. Try it out — all new users get unlimited local encryption and 3GB of NordLocker cloud storage for free.
Once encrypted, you can safely share your Word documents with other people by granting them access to the lockers on your PC/Mac. Just add their email address in the app, and they'll receive a notification to create an account in order to access the file.
You can also upload your files to the cloud and sync them between computers.
Alternative: password-protect a Word document
Microsoft Word uses 3 password types on macOS:
To open a document.
To modify a document.
To restrict formatting and editing.
While the first option prevents your file from being opened, the second and the third were developed for sharing Word documents with other users. If you password-protect a Word file and want to send it to other people, you'll have to give them the password as well.
Here's how to encrypt a Word document with password:
Go to

Review

and select

Protect Document.

Select whether you want to set a password to open the document, modify it, or both.
Click

OK.
If you're using Windows, the steps are a little bit different from macOS:
Go to

File > Info > Protect Document > Encrypt with Password.

Type a password, then type it again to confirm it.
Click

OK.
Keep in mind that Word doesn't offer any password recovery options — if you forget it, there's no way to retrieve it. Be sure to store your password in a safe place or create one that you won't forget no matter what.
Is it safe to password-protect your Word file?
Everything depends on your needs. If all you want is to prevent your family members from reading your college essay, then it's fine. However, it's a whole different story when we want to protect sensitive information, like company data, invoices, financial statements, or legal documents.
Unlocking a password-protected Word document is not hard — you can find all sorts of tools and step-by-step guides online. It's much safer and more convenient to encrypt your files with NordLocker.
Protect Word documents before uploading them to Google Drive
Since you need a password to access your Google account, Drive does not encrypt your files by itself. However, this means that criminals who guess your password or access your account by other means (for example, if you have autofill enabled on a stolen laptop) can see all of your uploaded data.
Always encrypt or password-protect your Word documents before moving them to Google Drive for an additional layer of security.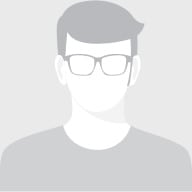 A nerd with a laser focus on all things cybersec. His own words. Oliver's hobbies away from the computer include reading, Netflix, and testing the limits of yet another Raspberry Pi. To our surprise, this 130-pound 'nerd' also bakes a killer pumpkin pie.