9 tips to make remote work your best work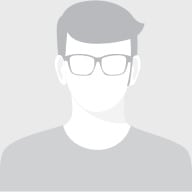 Oliver Noble
·
Mar 17, 2020
·
4 min read
After the World Health Organization's stern call for remote work, many workers will experience working from home for the first time. While working from home has many advantages, for the unprepared, staying productive may prove to be a challenge. At home, all of your favorite distractions and time-wasters are at an arm's length. Without external supervision, it's up to you to find the discipline to stay on task.
To help you, we've gathered advice from our team members, who are experts at working from home. The tips on how to work remotely fall into three distinct sections based on the most common challenges. Here's how to stay productive, keep your work secure, and cultivate workplace relationships while working from home.
Remote productivity tips
No one's looking over your shoulder, your fridge is just a few steps away, Netflix is streaming 24/7. What's not to like? Apparently, comfort is a huge productivity killer. And if you're trying to get some work done, you'll need to be vigilant in setting the right working conditions.
Find a quiet place to do your work

Despite being at home, the best thing you can do is set up a professional environment. That includes a clean desk, a quiet room, and some boundaries on what you can and cannot do while you're working. Some say that dressing the same way as you would for work helps you stay focused.

Take regular breaks

This is one of the most common advice for remote work newbies. Here's what's not so obvious. After you sit down to work, an invisible force will start pulling you away. You'll feel a sudden urge to get snacks or clean. Remind yourself that that's what the breaks are for. Pomodoro timers like Toggl help you organize your day and remind you to take breaks.

Talk to your kids, partners, and flatmates

This is a significant change not only for you but also for whoever is living with you. If you have a partner and/or kids, take a minute to talk about your new working conditions. Explain to them how you've planned your day and when you can be disturbed.
How to stay secure online
Unfortunately, the global virus is only one of the things to be aware of. Hackers use any viral topic for their attacks. There have been reports of COVID-19 malware, phishing attacks, and other scams. Remote work makes it harder to confirm the integrity of an email or a private message. Here's how to stay safe.
Encrypt your data

The only way to be sure that what you share is seen only by the intended recipient is to use encryption. NordLocker makes encrypting and sharing any file easy. Here's how to use NordLocker for secure collaboration.

Don't use home devices for work

If you have workplace-issued devices, don't use your personal computer for work. Not only will you find personal bookmarks distracting, but you may also catch malware that exposes your entire workplace network.

Always err on the side of caution

During a global pandemic, you'll inevitably run into breaking news. Whether you find headlines online or someone sends them to you, double-check before clicking on them. Does the news source sound legit? Can you ask the sender what the link contains? Be extremely cautious with email attachments.
How to Cultivate Social Interactions while working remotely
A lot of people find working from home difficult because they feel alone. What's the point of water-cooler gossip if everybody's at home?
Socializing is an important part of work culture. But you need a balance between finding out what everyone is up to and interruptions to your workflow.
Define time for socializing

We've already talked about setting boundaries for home interactions. The same applies here. Twitter, Facebook, email, and Slack won't become an annoyance if you set a specific time in your day to check and reply to messages.

Be open with your manager and coworkers

Your work conditions have made a 180-degree turn. It's understandable that you will need time to adjust. When you find something challenging, don't be afraid to talk to your manager. You'd be surprised how many of your remote work challenges are common for most.

Make the most out of the meetings

Meetings come in many different forms, and they are likely to double since you can no longer sync at the office. But that's why you should treat online meetings as you would any other meeting. Put some pants on, turn on the camera, pay attention, and ask questions.
Do you know anyone who's struggling with remote work? Share this article by clicking on the social buttons below.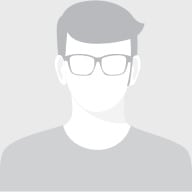 A nerd with a laser focus on all things cybersec. His own words. Oliver's hobbies away from the computer include reading, Netflix, and testing the limits of yet another Raspberry Pi. To our surprise, this 130-pound 'nerd' also bakes a killer pumpkin pie.