NordLocker is no longer "beta"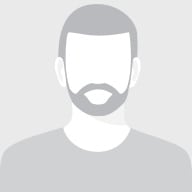 John Sears
·
Feb 15, 2023
·
2 min read
First, what happened, exactly?
We took the "beta" sign off of the NordLocker logo on the platform.
You are probably asking yourself one of two questions right now – "What does that mean?" or "Wait, was there a beta sign next to the NordLocker logo?" Rest assured, we will address both.
Why did this change happen?
It's our way of saying – "NordLocker is now what we want it to be."
"NordLocker currently provides users with a wide range of data-storing and data-sharing features, and though we do find an unexpected bug once in a while – and solve it quickly – the platform is working as expected. This is not to say that we're done with NordLocker. We have a detailed roadmap for this product, and we want to expand it in many different ways. As a matter of fact, this is already happening." – Aivaras Vencevicius, head of product at NordLocker.
What has led to the change?
We wanted to make sure Nordlocker runs like clockwork.
NordLocker started out as encryption software used locally on personal computers, but it quickly became a much more advanced tool. In its current embodiment as encrypted cloud storage for both individual clients and businesses, NordLocker is a next-generation cybersecurity solution that makes encrypting files and sharing them safely a walk in the park.
Though the description seems to be pretty straightforward, the technology itself is complex and has many different parts. Therefore, the "beta" next to the logo was simply an indicator to say that although the platform was working, we wanted to improve or add some elements to make it even better.
What's changed?
With "beta" removed, we're making the statement that NordLocker has gone through some important changes to become the platform it is now.
One of the changes is the migration from the old infrastructure running on virtual machines to a new serverless architecture.
This means that first, NordLocker is more secure than ever, and second, our applications are running a lot faster and smoother. These qualities allow our users to have a seamless product experience and be in full control of their data.
We've also introduced a few novelties to the platform that will make our users' lives easier.
For example, thanks to our new "Share Via Link" feature, the user can make a copy of an encrypted file and share it with anyone they like using a securely generated link (URL) and a dedicated security code.
Another example is our new iOS app. Now available in the App Store, it allows Apple product users to manage their encrypted files on the go.
What's next?
As we already mentioned, we have many plans and ideas about how we can make NordLocker better, faster, and safer. For instance, we will soon introduce new features and functionalities such as Request/Collect File Via Link and Biometrics
So if you want to be up to date with what's coming, make sure to subscribe to our LinkedIn and Facebook channels and stay tuned!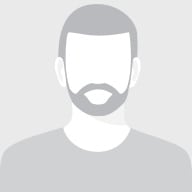 John believes that the best things in life are simple. He uses the same approach when he's writing about online security. John says that his #1 pet peeve is phishing scams. Ironically, his favorite non-work related activity is fishing.