New in NordLocker: secure cloud storage and sync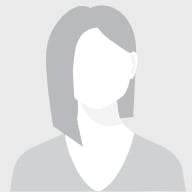 Elisa Armstrong
·
Aug 17, 2020
·
3 min read
Three months is a lot. In 90 days, you can change your mindset or transform your body. You can also learn a new language or even write a book. Or you can build a secure cloud. We know, because we just did.
Below we'll explain how it works and how you can get 3 GB of free storage.
Why and how should every cloud be encrypted?
If you use any cloud services, you probably know that in the cloud, your files are encrypted. Most cloud providers also encrypt data during synchronization. So, if all of them use encryption, what makes NordLocker special?
Here's the most important distinction. When cloud providers encrypt your data, they hold the key that allows them to access your files on a whim without you even knowing. It's like letting your neighbor lock your front door. But NordLocker is not a cloud provider. It's encryption software with secure cloud data storage. This means that when NordLocker encrypts data, only you can access it.
You control who can view your files and when they can do so. That's why in the NordLocker cloud storage, your data is protected from hackers, various algorithms, and even our own errors. Whatever happens, only your decryption key can open your files.
How does the cloud feature work?
Not much has changed in the user experience. The first thing you do to secure any file is drop it into NordLocker. The only difference is that now you have cloud lockers in addition to the local ones. If you want to secure something on your computer, create a local locker. If you want to sync your data in the cloud for easy access later, move your files to a cloud locker. You can have the same file on your computer and in the cloud.
Changing the location of the file is just as easy as before. If you want to move data from the cloud storage, or vice versa, drag it to the appropriate locker lin the app.
If you're going to use the cloud, here's what you should know. When you sign in to NordLocker on another computer, the sync feature will automatically download your cloud lockers onto that computer. Don't worry about privacy — your files won't sit there openly for everyone to see. NordLocker downloads encrypted files, so only you can access them.
Pricing plan changes
The addition of secure cloud storage has made some changes to our plans. The good news is that encryption is now unlimited for all users. Plus, you get 3 GB of secure cloud storage for free.
Our Premium plan is $7.99 per month and gives users 500 GB of storage. However, you can save over 50% if you get the annual plan.
Other changes
While we were mainly busy building our secure cloud, you may notice some other changes in the app. For instance, to create a new locker, right-click on the left sidebar, or you can hover your mouse over it for a + sign to appear.
We're also working on a feature allowing you to handpick which cloud lockers you want to sync.
Are there any features you would like to see in the future? Contact our support team ([email protected]) and let us know.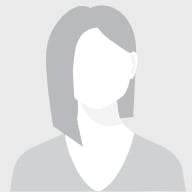 Elisa's all about languages. She speaks five, loves stand-up comedy, and is writing her first novel. Besides her extensive knowledge of cybersecurity, she's an expert in persuasion techniques hackers use and strives to teach people how to avoid online scams.