Welcome to NordLocker 2.0!
May 21, 2020
A big update is like the app's second birthday. Let's celebrate together the launch of the new NordLocker 2.0. Better workflow, same unmatched encryption.
Here are the major features and improvements in NordLocker 2.0.
All about the lockers
See all your lockers in one place. A list in the left sidebar will help you stay organized and manage lockers: create a new one, rename, remove from list, or delete completely. Also, you can quickly switch between lockers to view their content.
There's also a handy New Locker button at the bottom to create and share lockers more efficiently.
Move files between lockers easier
With the left sidebar, moving files into and between lockers becomes very easy. Just drag and drop files from locker to locker.
But why settle for one sidebar when you can have two? That's why we also added a right sidebar to show the locker information.
Locker info
If you keep some lockers on the cloud or use the free NordLocker plan, you'll want to follow the size of your lockers. Now, the right sidebar includes all the locker information such as the locker's size, who has access to it, and it's location on your device.
File actions on the sidebar
When you select a locker, the sidebar on the right will show the locker's information. If you select a file within that locker, the bar will show file information. It will also allow you to perform basic actions with that file, like export an unencrypted version.
One window to share lockers
In NordLocker 2.0, sharing your lockers is much easier and can be done by clicking the Share locker button. In the new window, add the recipient's email to give them access to the locker.
If the recipient is not a NordLocker user, we'll send them instructions on how to sign up, and you'll be able to share the locker with them then.
To share a single file, create a new locker, drag the file into it, and click the Share locker button.
Lockout rules and other changes
Automatically locking the app is a matter of security. However, we know that getting locked out while you're editing a document is not fun. Here's how lockout will work in 2.0:
On Mac, the app will not lock itself while some read/write processes are happening. When idle, NordLocker is locked after 15 minutes.
On Windows, there is no time limit for the app to lock yet, but there will be soon. Currently, the app will ask you to re-enter your master password if there is a restart of the system (for example, after a Sleep mode).
Work with encrypted files without interruptions. If you open an encrypted document to make edits or play an encrypted video, you won't need to re-enter your master password in the process.
We're also working on a timer feature, which will allow you to set your own lockout rules.
Make NordLocker the size you want
This is an example of how simple things can make a huge difference. Now you can resize the NordLocker app to fit your style.
New updates?
We've also added a Check for Updates button under Help in the menu bar. Use it when you want to make sure you're using the latest NordLocker version. If you're not, the app will be updated.
Speaking of updates, if you haven't done it yet, download the new version of NordLocker here:
We'll keep working to make NordLocker the best encryption software on the planet. And we need your help. Check out the new version and let us know what you love the most and what needs more work. You can get in touch through social media buttons below or send an email to [email protected]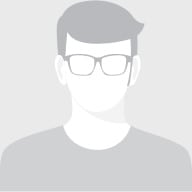 A nerd with a laser focus on all things cybersec. His own words. Oliver's hobbies away from the computer include reading, Netflix, and testing the limits of yet another Raspberry Pi. To our surprise, this 130-pound 'nerd' also bakes a killer pumpkin pie.