What about quality assurance? Meet our QA Guild Lead, Eglė Ilčiukienė
Dec 27, 2021
"I really like the company culture here, especially the focus on team effort. We always strive to work together, to help each other out, and find the smartest way to do things. At NordLocker, it's not about the grind but about working as effectively as possible." Eglė Ilčiukienė, QA Guild Lead @NordLocker.
Recently, we talked with NordLocker's Swift Guild Lead, Karolina. Today, we're sitting down with another Guild Lead, Eglė Ilčiukienė. As she recently took over the QA Guild, we wanted to know about Eglė's experience in the new role, the Guild's challenges, and any lessons they have learned so far.
Hey! Could you introduce yourself and tell us about your role?
Hello, I am Egle. Nine months ago, I joined NordLocker as a QA Guild Lead. My main tasks revolve around mentorship of other QA team members, managing work, and removing any blocks that stop us from achieving our goals.
You didn't plan a career in IT, right? How did QA come to your life?
I always thought I would be an economist. But in my last year of school, I figured I wanted to join the IT field. I got a bachelor's degree in business informatics and a master's degree in information systems engineering.

I started working in QA while studying for my bachelor's degree. I only worked with manual QA at first, but after two years I decided to upgrade my skills and began to learn automation testing. I spent another two years writing automation tests until NordLocker came into the picture.

Would you say that automation testing is a natural progression from manual QA?
You can say that. Automation testing is a technique to test and compare the expected outcome with the actual outcome. This comparison can be achieved by writing test scripts or using an automation testing tool.

You're still drawing from the same basic set of skills you learned in manual QA, but automation has several big advantages. And if you want to join NordLocker, you should know both manual and automation testing.

Thanks, that makes sense. So, what about NordLocker? You joined the team in the midst of the pandemic, right?
Yes, I joined in April 2021. That was certainly a unique experience. But it's been a lot of fun, too. I really like the company culture here, especially the focus on team effort. We always strive to work together, to help each other out, and find the smartest way to do things. At NordLocker, it's not about the grind but about working as effectively as possible.

Also, the sense of ownership is really important here. You have to take initiative in making decisions. While it can feel overwhelming, I think autonomy really helps us grow.

Being a Guild Lead, what aspects of it do you find the easiest? And what are the biggest challenges in this role?
For me, the big challenge is to find the best automation frameworks and documentation. Branching strategy, QA testing process flow, automation process flow, and so much more need to be taken into account.

But I feel like the most important thing is to never stop growing. Whether it's Agile, leadership, or various technical matters, you have to always strive to get better.

What about your QA Guild? What are you working on these days?
There are six team members at the moment, but it is growing fast. I am very happy about our QA Guild. It's never boring here. We all need to contribute to processes and tooling improvements as well as drive documentation efforts and product architecture. Here, you must be decisive, take risks, and deal with changes and uncertainties.

Currently, our main goals are CI/CD configuration with a web automation test. We're also finishing with Windows and MacOS automation, which will give us space to work on Android and iOS application tests.

I also heard that you're looking for reinforcements?
Currently, we are looking for MacOS/iOS developers, .NET developers, front-end developers, PHP developers, and of course, QA specialists.

As a QA Guild lead, what would you tell a person if they can't decide whether NordLocker's QA Guild is the right place for them?
I'd say: "Just do it!" Everyone's really friendly and helpful here. And if you want to grow professionally, this is the best place for it. Whether you want to hone your current skills or learn something new, everyone is super knowledgeable and ready to share what they know.

Let's get back to your guild for a moment. You've recently started working with the Squads and Guilds model. How has the team adapted to this change?
The Squads and Guilds model is new for me and the team as a whole. So, there's a lot of experimentation in trying to see what works for us. My biggest challenge is automating our products and deciding which tools and frameworks to use.

Cybersecurity is growing, but many people who join NordLocker are still new to the industry. I'm curious, did working here change any of your digital habits?
Yes, I was also new to cybersecurity when I joined. There's a lot to learn, but it's all very interesting. I'm definitely more careful online now. I know a lot about various digital threats, so I use NordLocker Cloud as well as other Nord Security products both at work and in my personal life.

I always like to ask people about what they like to do to unwind. Can you tell me a little bit about your hobbies?
Traveling is my passion, so you can imagine how difficult these two years have been. But while my traveling is somewhat limited, I tend to spend time planning trips and looking for less-known places to see. I'm currently researching a few places in Italy and Spain.

And finally, since tomorrow is a "take your pet to work" day, how's Bella?
Oh, she's great. I'll quickly mention to anyone outside our office that Bella is my lovely dog. And we both enjoy these "take your pet to work" days very much. I also like to take Bella on long walks when I need to reset my brain a bit.

Are you looking for new career opportunities?
Would you like to join Egle's QA team? Contact Ema ([email protected]), our talent attraction partner, or visit our Careers page for all the available positions at NordLocker.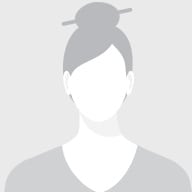 Eva is usually the quiet one in the gang. But don't let that silent demeanor fool you. She's a brown belt in Brazilian Jiu-Jitsu. And when she's not kicking butts, Eva loves to dissect complex tech topics in a way even 5-year olds would understand.