Introducing the new Request Files feature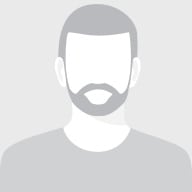 John Sears
·
Oct 12, 2023
·
2 min read
NordLocker is introducing a new exciting feature 'Request Files,' allowing you to receive encrypted files in just a few simple steps. You can create a secure link with a code and send it to anyone to upload files. Adding another layer of security, the link has an expiration date. Just like that, an encrypted document (any type of file!) ends up in your locker.
Request files – The WHYs
You might wonder, why is the Request Files feature such a game changer? It's simple – an encrypted upload request makes your business process more secure and easier. Moreover, it's a cheaper way to receive confidential documents from your clients, team, and partners. There's no need to spend money on registered mail or count on messengers. Besides, so many things can go wrong with exchanging sensitive documents via email. And that is more important than ever under regulations such as the GDPR or CCPA.
Advantages of using Request Files to exchange documents:
Your clients can send you sensitive data via a secure link.
Whoever uploads the files doesn't have to be a NordLocker user.
More sustainable and cost effective option to exchange files with anyone.
Ultimate privacy ensured. Powered by zero-knowledge architecture, the Request Files feature allows only the intended recipient to know what's in the file.
Whoever uploaded the files has no access to other files or folders in NordLocker.
Whatever type of information you wish to receive, requesting files with an upload request is always done securely. Our encryption algorithms (AES 256, xChaCha20-Poly1305) secure data in transit and at rest, every step of the way.
Request files – The HOWs
How do you request files? Here's a step by step guide.
Step 1. Open your NordLocker application and a locker you would like to request files to.
Step. 2. Choose the Request Files option.
Step. 3. Generate a secure link and code.
Step. 4. Share the link and code with whoever is sending you the files. For ultimate security, send the link and code separately.
How do you send files upon request? Here's a step by step guide.
1. Enter the security code you received with the request link.
2. Drag and drop the files you want to upload. Once the files are uploaded, they can be accessed by the requester. That's it.
The new Request Files feature is available for both NordLocker Business and Personal plan users. Still don't have a subscription? Try out NordLocker for free now!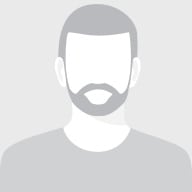 John believes that the best things in life are simple. He uses the same approach when he's writing about online security. John says that his #1 pet peeve is phishing scams. Ironically, his favorite non-work related activity is fishing.