Zoom alternatives: Best video conferencing tools
Apr 10, 2020
This will be a very different Easter. Due to COVID-19, the plans of spending the holiday weekend with your family may be ruined. But are they? Why not host a fun family gathering online? To help you catch up with your loved ones, we've listed the best video conferencing tools that are secure and easy to set up.
Should you use Zoom?
Recently, we wrote about Zoom, a video app that has grown 20 times in recent months. However, while being a favorite to many, the app proved to lack privacy and security.If you insist on using Zoom, we encourage you to at least use a strong account password, take advantage of their waiting room, and lock your meetings.
Or try one of the apps listed below. They are free to use, offer an array of clever features, and are simple to use.
Overall best app for secure video chats - Google Hangouts
Google's Hangouts needs no introduction. If you have a Google account, you can host a video meeting with up to 150 other Google users. Hangouts offers free 150-minute meetings - almost three times as much as Zoom. However, the free version does not let you record the session or share the screens. Still, since you can use Hangouts across multiple devices on web and mobile, it's a secure video chat that will likely be the easiest to set up.
Secure video conferencing for Apple devices - FaceTime
If your whole family is nuts about Apple, FaceTime will be perfect for a remote Easter meeting. The app allows hosting meetings with up to 32 people as well as offers funky filters and emojis.And if you care about privacy, you'll like FaceTime even more. End-to-end encryption protects your video calls from anyone trying to listen in.
Video conferences on any device - Skype
Despite not being as secure as Hangouts and Facetime, Skype is also a great video conferencing app. Your calls are not limited by time, and you can connect with virtually any device.
Skype allows holding meetings with up to 50 people. You can also record your calls, share screens, and use a blur filter for the background in case you don't want your grandma seeing your messy room.
Secure P2P video calls - Whereby
Let's start with a warning that this is not a tool for massive gatherings. At least if you're using the free version that supports only 4-person meetings. However, Whereby is fast, secure, and easy to set up. Unlike in Skype or Hangouts, participants don't need to have accounts on the platform. Which already saves you 20 minutes of explaining the setup process to your less tech-savvy relatives.
Video and audio in the meeting are end-to-end encrypted and sent through peer-to-peer connections. Whereby lets you create custom meeting links and lock the room from unwanted visitors.
Private file sharing during the video calls - NordLocker
During Easter family call, you will want to share photos or some other files. Most video conference tools allow you to share documents with other participants, but that's not always the best, most secure option. That's where NordLocker can help. Due to the app's drag-and-drop interface, anyone can share files securely.
And unlike dropping a file into a video chat, with NordLocker, you always control access to your files. It's perfect for when you want to share something with your cousins, but don't want aunt Karen to see.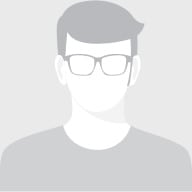 A nerd with a laser focus on all things cybersec. His own words. Oliver's hobbies away from the computer include reading, Netflix, and testing the limits of yet another Raspberry Pi. To our surprise, this 130-pound 'nerd' also bakes a killer pumpkin pie.