Introducing Space Saver: save space and time
Apr 28, 2021
Is there ever enough space? Go back 20 years when 40 GB to store files might've seemed plenty. As games and programs gained weight, we quickly started to run out of space on our devices. Then there was the smartphone revolution that also had similar problems.
Not much has changed since then. Even with cloud storage, we're often short on device space. Now, NordLocker has a new feature helping you eliminate your storage problems. Meet Space Saver.
What is Space Saver?
Space Saver is NordLocker's newest feature. It allows you to offload your files to your end-to-end encrypted cloud storage and only download them when you need them. Here's how you can use Space Saver to save time and, obviously, space on your computer.
How can you use Space Saver on NordLocker?
Every NordLocker user can now use Space Saver. And it's really easy. To free up space on your device, right-click on the file you want to offload and select Save on cloud only. You can also use Space Saver with any folder or locker that is not stored locally.
How can you save time with Space Saver?
Our main goal was to give you complete control over your data. By controlling where you store your files, you'll be able to work more efficiently and access your files quicker. For example, Space Saver is ideal for storing files that you don't need often. If you're new to NordLocker, you'll find a reminder about our encryption and storage options useful. Here it is.
If you secure files with NordLocker, you have three ways to store your data:
Locally,

which means that you encrypt and store files on your computer.

Sync

to store files both on your device and the cloud.

Space Saver,

which stores your data only on the cloud.
Regardless of where you store it, your data is always end-to-end encrypted and accessible only to you and the people you trust.
How can you download your files from the cloud?
If you're going to keep your files on the cloud, you're probably going to need to download them at some point. There are two ways to do that on NordLocker:
Method 1: Status change
Select a file, folder, or locker
Right-click and go to

Sync settings

Select

Save on cloud and locally
Method 2: Double-click
If that sounds easy, it's exactly that. Pick a file and double-click on it to download it. Note that doing so changes the status of the file. Which means that when you double-click a Space Saver file, its status will change and it will be synced across all your devices. Select the box in the notification if you don't want to receive that message anymore.
Keep in mind that this method is only valid for downloading files. You'll have to use the first method to change locker and folder statuses.
What you need to know about status icons
To help you organize your files easier, we've added several status icons. They will make sure you never lose your files as you'll know where you can find them. You'll see status icons on lockers, folders, and files, but there will be exceptions. We'll explain the status icons below.
As you can see, there are four status icons that you can see in NordLocker cloud lockers, folders, and files, while anything you store locally has no status icon. Synced files won't have icons either, unless they are being downloaded or if an error occurs.
Space Saver's gray icon applies to files, folders, and locker's equally. Mixed is an icon you can see on lockers and folders that contain both synced and Space Saver files.
There are other, smaller features that we've added alongside Space Saver. For example, hovering your mouse over a file's error icon will tell you why it couldn't be synced.
We hope you try out the Space Saver soon and let us know what you think using our feedback form or social media.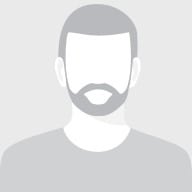 John believes that the best things in life are simple. He uses the same approach when he's writing about online security. John says that his #1 pet peeve is phishing scams. Ironically, his favorite non-work related activity is fishing.