How to access your files anywhere with Web Access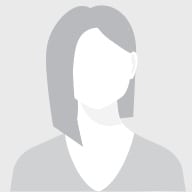 Elisa Armstrong
·
Oct 25, 2021
·
3 min read
You're on your way to an important meeting when you suddenly realize you left your presentation at home. Hold on! No need to download NordLocker just yet. If you need one of your cloud files, you can now reach it from any web browser. Say hi to our newest feature — Web Access.
What is Web Access?
Web Access is a feature that allows you to access your end-to-end encrypted cloud lockers via a web browser securely. It's a complete NordLocker app built for the web with React and WebAssembly for maximum speed and security. We also use the same encryption standards (AES-256-GCM, XCHaCha20, Ed25519) as we did with the desktop app. So, now, to reach your cloud lockers securely, you only need a web browser like Firefox, Safari, or any other.
NordLocker on macOS, Windows, or anywhere else
You may have noticed that NordLocker added a few big features during these past months. Nord Account strengthened the login process, 2FA increased security, while Space Saver made it easier to offload and sync files via the cloud.
Web Access ties everything together by focusing on enhancing accessibility. Even if you don't have NordLocker installed on your computer, your cloud lockers are just a few clicks away. What's more, Web Access also helped us release NordLocker on mobile. Here's how to start using Web Access.
Visit NordLocker.com, click on My Account, and then Log in to Cloud. Next, enter your Nord Account credentials, and you'll be taken to your NordLocker cloud lockers.
The desktop app is not connected to Web Access. Logging out from the desktop app does not log you out of Web Access, and vice versa. Keep that in mind, especially if you're on a shared device.
What can you do on NordLocker's Web?
You'll find that NordLocker's web version feels a lot like the desktop app. You can use drag-and-drop to upload files, create lockers, and more. Here's everything you can do on Web Access now:
Web Access features:
Secure files with drag-and-drop
Just like the app, you can drag and drop files and folders to secure them. NordLocker's encryption is as fast as it is in the app.
To keep you secure, NordLocker locks the app after a certain time. You can disable this option or adjust the time to fit your needs.
You won't lose files anymore. Note that search works only inside the locker you're currently in.
Download files and folders
Download the files you need in a click. No matter where you go, your files are always within reach.
You can create, rename, or delete lockers, folders, and files. You can also use Web Access to move your folders and files around or view them as a list or as a grid.
In Web Access, you can log in to your cloud storage via Nord Account and reset your master password or the recovery key.
What can't you do with Web Access?
There are a few key differences between the NordLocker app and Web Access. The obvious one is that you can't access your local lockers because Web Access is only for your cloud storage.
However, the biggest difference concerns working inside your lockers. In the app, you can open your files: watch movies, listen to music, edit your documents, etc. This is not possible in Web Access. To work on your files via Web Access, you must download them to the device first.
Similarly, when you move files and folders to Web Access, don't forget to delete the originals from your device — a process the NordLocker desktop app does on its own.
NordLocker app or Web Access: which is better?
We're sure that many of you will be excited to try out Web Access. So, we hope you do, and let us know your thoughts. But please remember that Web Access is not meant to replace the NordLocker app. Instead, they work together to combine the power of encryption and the comfort of the cloud.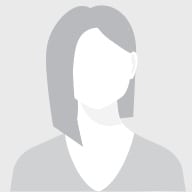 Elisa's all about languages. She speaks five, loves stand-up comedy, and is writing her first novel. Besides her extensive knowledge of cybersecurity, she's an expert in persuasion techniques hackers use and strives to teach people how to avoid online scams.