What is cyber resilience and why is it important?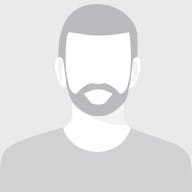 John Sears
·
Sep 08, 2022
·
3 min read
Cybercrime has become a massive threat in the modern world. Criminals frequently seek to exploit security vulnerabilities in order to steal valuable data. Cybersecurity Ventures estimates that cybercrime will cost the world $10.5 trillion annually by 2025. Considering the scale of this nefarious activity, it is critical for businesses to compose a robust response to this threat. Part of the way this can be achieved is by implementing cyber resilience.
What is cyber resilience?
Cyber resilience is the ability to anticipate, withstand, and recover from adverse conditions. The term also relates to attacks on systems related to cyber resources.
An organization that is cyber resilient is able to thrive even when facing adverse conditions. These can be cyberattack-related crises as well as other issues that tend to cause instability. Pandemics, financial issues, and even terrorist attacks can be the subject of cyber resilience.
The aim of cyber resilience is to ensure that an organization can deliver its intended functionality, regardless of the prevailing climate. Cyber resilience often involves having strong backup mechanisms in place as a failsafe. Backups and disaster recovery operations are also a fundamental part of cyber resilience.
The difference between cyber resilience and cybersecurity
Cybersecurity and cyber resilience are principal aspects of addressing cybercrime. However, these two facets of cybersecurity policy have different aims. Cybersecurity refers to methods and processes associated with protecting electronic data. Cyber resilience, on the other hand, is related to the ability of an organization to withstand and quickly recover from cyber-related events.
In understanding the difference between cybersecurity and cyber resilience, outlining the difference between the two types of cyber attacks is valuable. Data breaches involve sensitive information being stolen by cybercriminals, whereas other malicious attacks can disrupt organizations. When attacked, companies can be forced offline, or their regular business operations can be interrupted. Ransomware is an obvious example of this form of attack.
Cybersecurity can help prevent data breaches or reduce the risk of malicious activity, while cyber resilience is specifically aimed at mitigating the impact of these attacks. Organizations should have a strategy in place for both aspects of responding to cyber threats.
Cyber resilience
Cybersecurity
Ability to recover from cyber-related events
Methods aimed at protecting electronic data
Mitigating the impact of data breaches
Crafting a response to malicious attacks
Minimizing the damage from malicious attacks
Involves upskilling all employees
Largely implemented by IT departments
The importance of cyber resilience
A cyber resilience strategy is critical to aid business continuity in unpredictable circumstances. Delivering a cohesive cyber resilience policy can help reduce financial loss and reputational damage. Cyber resilience also offers value to companies and organizations by increasing competitive advantage. Delivering effective and efficient operations, even in the most challenging circumstances, can give companies a significant edge over their rivals.
The widespread extent of cyberattacks cannot be overstated. According to the 2020 Cyber Resilient Organization Report, authored by IBM Security, over half of the organizations examined experienced a cybersecurity incident during the calendar year. The extent of cybercrime is chilling enough in itself, but it should also be noted that the average cost of a data breach is over $4 million, according to IBM's 2021 Cost of a Breach study.
This means that every potential cyberattack can cost a company millions of dollars, while millions of cyber criminals are attempting to steal data and cause inconvenience. Clearly, the prevalence and cost of cyberattacks can add up to a massive problem.
Cyber resilience certification
Another important aspect of cyber resilience is to ensure that appropriate certification has been put in place. Certification helps organizations enhance their credibility.
Some companies choose to comply with international management standards, such as ISO/IEC 27001, which is provided by the International Organization for Standardization. This credential provides conditions for an IT security management system to manage a variety of assets. Furthermore, a regulatory and legal compliance framework already exists for cyber resilience. This regulatory requirement means that for many industries cyber resilience is not a priority but a necessity.
For example, the Federal Information Security Modernization Act outlines an important legal framework. This act must be followed by all US federal government agencies, legislative branches, and third-party vendors who work with federal agencies.
The cyber resilience framework in the United States is also aided by the National Institute of Standards and Technology. This notable organization has published standards and guidelines related to cyber resilience. These include the FIPS 199 Standards for Security Categorization of Federal Information and Information Systems, the FIPS 200 Minimum Security Requirements for Federal Information and Information Systems, and the NIST 800 series.
Frameworks and legal requirements apply in other parts of the world as well. The European Union has created the General Data Protection Regulation Law, which oversees data prediction and privacy in the European Union and the European Economic Area.
Various American state legislatures also have their own laws in place. California benefits from the Consumer Privacy Act, Florida has passed the Florida Information Protection Act, and New York operates under the SHIELD Act.
Other assets of cyber resilience
Cyber resilience is also typically viewed as something of a defensive approach to cybercrime. But it can also have active benefits for an organization. First, cyber resilience tends to enhance the system security of an organization. This improvement is achieved by helping companies to develop strategies that improve IT governance, boost safety and security across critical assets, and enhance data protection.
Improving trust across customer and vendor ecosystems is another benefit of cyber resilience - a critical issue in modern commerce. By demonstrating that you have a valid customer resilience strategy, you are able to gain credibility with both customers and vendors. This approach can help build a more cohesive supply chain.
Finally, instigating a cyber resilience strategy can tend to lead to an approved IT department and team. This benefit is reflected in the recruitment of employees as well as the daily operations of your IT department.
Once an organization develops an IT team, it improves the ability of your organization to respond to threats. It also helps to ensure that everyday operations run smoothly. The process can also improve communications between your IT department and other aspects of the business.
Cyber resilience strategy
Regularly backing up data

First, ensure that you back up data on a regular basis. By backing up data you will be able to return to normal operations as quickly as possible once an attack has been dealt with.

Efficiently backed-up data can be hugely important, particularly if you are hit by a ransomware attack. In this scenario, if you have regular backups of your data stored on a separate network, it is possible to restore any wiped data efficiently.

Simulating security incidents

The essential ethos of cyber resilience is that your organization will be attacked. It can be seen as a "when" not "if" approach.

Rehearsing the steps and measures that you will take in the event of a cybersecurity incident can be an effective preparation for cyber attacks. Such measures can range from escalating a security breach to notifying important parties such as customers, investors, and even law enforcement.

Preparing for cyber attacks will not only familiarize you with some important processes, it will also ensure that everyone in your organization feels more confident about implementing the overall strategy.

Discuss cyber resilience at the executive level

Most people working in the day-to-day running of your business will probably be familiar with cyber resilience. But your executive board may not have any awareness of the importance of being cyber resilient. Technical metrics and trends can often be unfamiliar to these business-focused minds.

So it is worthwhile to explain the importance of cyber resilience to board members. Once the board is in the loop, it can make informed decisions. A pitch-deck approach with easily digestible metrics that can be understood by the layperson is definitely advisable.

Once everyone is on board with your cyber resilience strategy, it will help your organization to respond more effectively to potential incidents.

Improvement program

Implementing continuous improvement will enable you to consistently refine your processes. You should never think of cyber resilience as being a process in stasis. It is important to continually learn from risk mediation, mitigation, and recovery initiatives.

Identifying negative trends and patterns in your approach to cyber resilience is critically important. Doing so can help you iron out any deficiencies. Identifying trends could be hugely valuable for you if you do experience a major incident in the future, ensuring that you don't have to address the consequences of errors intrinsic to your business processes.
Categories of cyber resilience
Cyber resilience strategies can be broken down into several categories, and understanding these can help make a contribution to an organization's overall strategy.
Manage and protect

The first category of cyber resilience involves deploying risk-appropriate information as a security measure. This approach helps organizations protect the confidentiality, integrity, and availability of data held. It also helps to protect against cyberattacks, unauthorized access, and systemic failure.

Identify and detect

The second category of cyber resilience is based on the continual monitoring of network and information systems. The monitoring of systems enables companies to identify anomalies, unexpected issues, and potential cybersecurity incidents. This process can help prevent, or at least minimize, any damage done by any attacks.

Respond and recover

The respond and recover aspect of a cyber resilience strategy centers on business continuity. If an effective incident response management program and business continuity procedures are put in place, it may be possible to operate even in the midst of a cyberattack. And even if preventing an attack isn't feasible, restoring system integrity as quickly as possible will be much more straightforward.

Ensure that governance is familiar with cyber resilience

The fourth step involves something that was mentioned previously – ensuring that strategies are in place from the top to bottom of an organization.

All efforts to create cyber resilience should be built into systems at every level of a company. And everyone should be made aware of the overall importance of cyber resilience, integrating it into their daily work.
Advantages of cyber resilience
First, the nature of cyber resilience means improving education and awareness among employees. Education can be a helpful process in personal development, and staff progression.
Cyber resilience can also help companies build resilience into every aspect of their business - valuable in areas from business process mapping to critical vendor dependency. Because these aspects of a business don't always benefit from attention, resources, and executive focus, companies can also gain a competitive advantage by crafting a coherent cyber resilience strategy.
By retaining customer confidence in the ability of an organization to respond to attacks, organizations can attract increased trust. Financial, legal, and even brand benefits can also be accrued.
Real cyber resilience involves a multi-dimensional approach that acts dynamically across an entire organization. And this approach, by its very nature, tends to bring all manner of positive consequences and benefits for a business.
Create cyber resilience with NordLocker
One excellent way to help improve the cyber resilience of your organization is to implement NordLocker into your business processes. This software can help keep your data safe within an end-to-end encrypted cloud. NordLocker can also help restore data from the cloud via our powerful backup provision.
This also makes crafting an efficient cyber resilience policy easier because your most critical data is kept secure under lock and key.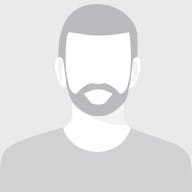 John believes that the best things in life are simple. He uses the same approach when he's writing about online security. John says that his #1 pet peeve is phishing scams. Ironically, his favorite non-work related activity is fishing.