Your first day at NordLocker - a beginner's guide
Apr 30, 2020
We're glad you want to try NordLocker. But just like with any app, if you want to use it efficiently, you should first learn how it works. Since NordLocker is a security app, we recommend reading this guide to get familiar with the app and contacting us if you have any questions.
In this guide, we'll look at why you need two passwords, how NordLocker works in the cloud, and how to share files securely.
What is NordLocker?
NordLocker is file encryption software that allows you to encrypt any file and store it on your computer or in the cloud. You can either drag a document into an encrypted folder (the so-called "locker") or add files by clicking the +Add files icon in the app. The encryption process starts as soon as you add the files. If the file is small, you won't even see a progress bar. But don't worry — once in the locker, your data is protected even if you didn't notice the encryption process.
NordLocker gives you full control of your security. You choose what you want to share and what you want to keep private. Even if someone got onto your computer, they would not know what files you keep.
Why do you need two passwords?
When you sign in to NordLocker, you will first be asked to enter your credentials. Then, you will have to enter your master password to access your files. Why is that?
You may know that NordLocker is part of a larger family called NordSec. When you create a NordLocker account, you become a part of the NordSec family, which also includes NordPass and NordVPN. In your account, you can manage your NordSec subscriptions, check payments, and more. Entering your credentials when you launch NordLocker is the first layer of security for your files.
Next comes your master password, providing you with more than just another layer of security. Your master password is part of the encryption process. While we could send you a new account password, your master password is yours, and yours alone. It's secret, non-sharable, and can only be restored with your recovery key.
Why is everything in lockers?
A locker is our way of ensuring a smooth working experience. It's an encrypted folder where you can work the same way you always do. A locker adds a security layer, but your workflow remains similar to what you're used to.
There are two types of lockers: the ones on your PC/Mac, which are designed to encrypt your files and let you keep them anywhere you like (on other devices, a flash drive, an email, etc.), and those in the NordLocker cloud, which allow you to store encrypted data in the cloud and sync it between computers.
You can create as many lockers as you want and organize them however you like.
Does NordLocker have its own cloud storage?
Yes, it does. You can add your files to a locker in the NordLocker cloud.
Can you upload lockers from your PC/Mac to other cloud storages?
You can upload lockers from your PC/Mac to third-party cloud storage services, such as Dropbox or Google Drive, and access them from anywhere in the world on any device as long as it has NordLocker installed.
How to share NordLocker files securely
You can share lockers on your PC/Mac with other users, but the feature is not yet supported in the NordLocker cloud. Sharing files in a locker on your PC/Mac involves two steps: giving someone permission to access the locker with your files and sharing it. With either of the steps missing, the person would not be able to see what you've shared.
Giving access to a locker on your PC/Mac is easy:
Select the locker.
Click on the

Share locker

button.
Add the person's email address.
What if you're sharing individual files or folders?
The process is similar, but you'll have to create a new locker on your PC/Mac to share this data:
Click the

New Locker

button above the list of your local lockers. Name your locker.
Drag the folders and files you want to share into the new locker.
Click on the

Share locker

button, which you can alternatively find by right-clicking on a locker.
Add the recipient's email address.
Don't forget to click

Add

after you enter the person's email.
Once you've added the recipients and clicked Share, you'll see different sharing options. For example, Send via Dropbox will take you through several steps to upload the locker to Dropbox. It will also generate a link to share the file. To access the file, the recipient will have to download it and install NordLocker.
The other option, Show file in Explorer/Finder, lets you choose how you will share a file. Sharing options depend on your operating system.
The smaller the file, the easier it is to share. For example, you can share such files via email. Most email clients will require you to archive the locker first, but if you're using macOS, the Share via Mail button will do so automatically.
We hope this guide has helped you understand how to use NordLocker to protect your files locally and in the cloud. If you have any questions, please visit our Help Center guide on using NordLocker.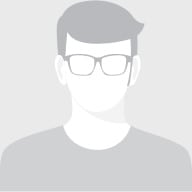 A nerd with a laser focus on all things cybersec. His own words. Oliver's hobbies away from the computer include reading, Netflix, and testing the limits of yet another Raspberry Pi. To our surprise, this 130-pound 'nerd' also bakes a killer pumpkin pie.