How to back up an iPhone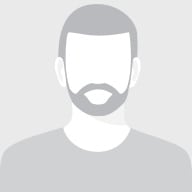 John Sears
·
Aug 04, 2022
·
5 min read
Did you know that 25% of iPhones failed in the first quarter of 2016? You're in trouble if your phone breaks and you don't save your data. Knowing how to back up an iPhone is sensible for protecting photos, videos, and documents. In this article, you'll discover how.
Should you back up an iPhone?
It is sensible to back up an iPhone. There are four main reasons to do this:
Your iPhone is lost or stolen.
Your iPhone breaks unexpectedly.
You don't have enough storage space for your files.
You want to access your data from a different device.
Your iPhone is a powerful smartphone for everyday use. However, it is liable to be damaged and stolen. If you don't back up data, then photos, videos, and files can be lost with the phone.
Storage space is also a concern for iPhone users. Your device has a finite internal storage capacity. If you exceed this limit, you can't store any new files on the phone.
How to back up an iPhone via iCloud
To back up an iPhone, you can use iCloud. The software is Apple's proprietary method for copying and storing your data. Each Apple ID comes with a provision of storage space within iCloud.
Performing an iCloud backup is easy. The process is broken down into simple steps to guarantee success. Let's look at how to back up an iPhone to iCloud.
First, make sure that you connect to a Wi-Fi network.
Next, go to the Settings of your iPhone and click on your name at the top of the display.
Tap the iCloud button, denoted with a little cloud icon.
Tap on 'iCloud backup' to turn it on, and click 'Backup now.' You must stay connected to the internet while your data is uploaded to iCloud.
If you forget to back up your iPhone with iCloud, you can set it to upload your data each day automatically. Here's how:
Ensure your iCloud backup is turned on by following the above steps.
The iPhone will automatically back up your data every day if the device is connected to a charger, locked, and connected to Wi-Fi.
iCloud backup is considered an easy way to protect your data. You can set your phone to back up automatically.
How to back up an iPhone to a macOS computer
Sometimes, iCloud just won't cut it. In these scenarios, lots of people choose to back up their data to a computer. Here's how you can back up an iPhone to a Mac.
You can use any computer to do this; a modern iMac is usually the recommended option. After all, an iMac is also Apple technology, so the likelihood of connectivity issues decreases. Backing up your iPhone to a computer isn't difficult. However, it does depend on your version of iMac.
If you have macOS Catalina 10.15 or lower, here's what you must do.
Use a cable to connect your iPhone to the computer.
Once you've connected your iPhone, open the Finder, and select your device from the sidebar.
From there, click on 'General' and press the button to back up all of the data on the iPhone. This will save it straight to the Mac.
If you select 'Encrypt local backup,' you can put a password on the data to keep it safe.
Note: If you have macOS Mojave 10.14 or lower, you probably have access to iTunes. You can use this to back up your data.
Plug your phone into your device, open iTunes, and click the device button in the top left of the window.
Click on 'Summary' below your iPhone, and click the option to 'Back up now.'
Undertaking this process will back up an iPhone fully, including all of your app data. If you want to encrypt it, you can use the same 'Encrypt iPhone backup' option.
How to back up an iPhone to a Windows PC
You do not need a Mac to back up your iPhone. You can use any computer to store your data. Let's look at how to back up an iPhone to a Windows PC.
This process is relatively straightforward. However, it's worth noting you will need access to iTunes to do it.
First, connect your phone to your Windows computer as usual.
Open up iTunes and click on the iPhone button in the top left corner of your iTunes window.
Once you have opened your iPhone within iTunes, click on the summary button for the device.
Next, select 'Back up now,' which you will find under the 'Backups' option.
Add a password by clicking on the 'Encrypt local backup' option.
It's important to note that the security of your Windows computer is up to you. You will have to install antivirus protection yourself by purchasing it from a third party. However, your antivirus protection will influence how safe your backup is, so invest in quality protection.
Unlike Apple devices that use iCloud, a Windows computer will not automatically back up daily. Therefore, you will need to manually back up your data each time you want it to be protected.
What data is not backed up?
Being able to back up to iCloud is convenient. However, even if you choose to back up locally to a Mac, neither option protects sensitive and private information on your phone.
There are items your iPhone will not keep secure even with an iCloud backup – it is essential to protect media files. For example, movies you have purchased on the iTunes Store do not get backed up with iCloud.
Additionally, no backup system retains your text messages. Apple Mail data is also not kept secure. And the system will not back up Apple Pay details or Touch ID/Face ID settings for security purposes.
It's essential to recognise that the system limits what it will back up because otherwise, you can lose valuable information or downloaded videos. A helpful trick for videos is to re-download the media files from their original location when you back up. However, it's important to understand that some titles become unavailable after they have been purchased, so there is no guarantee you will be able to get them back.
It is generally safe to assume that if Apple doesn't explicitly state that a piece of media or file is backed up, it isn't. That means that in some instances, you will need to find a third-party option for your backup.
Back up your iPhone with NordLocker (coming soon)
A common drawback to iCloud backup cited by security experts is that all personal information – online browser history, files, and documents – is accessible via a single password. Not to mention that Apple can access your files as easily as you. Here's a more secure way to back up your data.
NordLocker cloud storage is a popular way to back up your files. The system scrambles files as part of security, meaning that the only person who can access them is you. Anybody attempting to access the files without consent will see nothing more than gibberish.
The files can be accessed from anywhere, making this method easy and versatile. Encryption is possible for any file regardless of size, adding to security. Thanks to cross-platform compatibility across devices, you can access files from any device or even via a web browser.
With proven security algorithms and multi-factor authentication, NordLocker is perfectly safe – it is a reliable tool for protecting personal information thanks to multiple layers of security.
Start with a free NordLocker account and get 3 GB of secure cloud storage or sign up for a Premium plan and never worry about backing up your iPhone again.
Final Thoughts
An estimated 60% of all iPhone data backups are incomplete. Therefore, most iPhone users have personal data they will lose if the device is stolen, lost, or damag
You can use an iCloud backup without a second device, so there is no reason not to back up your iPhone. However, you can use an iMac or Windows computer to back up your iPhone. NordLocker is a reliable third-party storage space if you need to access your data on the go.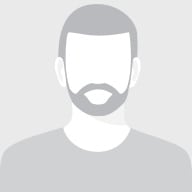 John believes that the best things in life are simple. He uses the same approach when he's writing about online security. John says that his #1 pet peeve is phishing scams. Ironically, his favorite non-work related activity is fishing.