How to encrypt files on Windows and macOS
May 04, 2020
We use keys to lock our apartments, fences to stop the intruders, CCTV cameras to monitor our surroundings, but what about the files? In 2019, 15.1 billion records were exposed worldwide, which says a lot about the current cybersecurity situation. In this guide, we'll show you how to encrypt files on Windows and macOS.
Why do you need to encrypt your files?
Files in your computer are not safe — there are numerous ways to take over your data and exploit it for wrongdoing. You can accidentally download malware that will sit silently in your computer, monitoring everything you do. Or you can insert an infected USB flash drive to a laptop without realizing it. How many times have you connected to a public Wi-Fi recently, and are you sure your sessions were safe?
You might think nothing bad will happen, but when it happens, the consequences might be very costly.
What should I encrypt?
People encrypt all sorts of files, so you need to decide what is most relevant to you. Here are some ideas:
Legal documents;
Financial reports of your company;
Source code of the new app you are working on;
Pictures from a skinny-dipping party in Thailand;
Copies of your ID or driver's license;
Contracts;
Intellectual property.
How to encrypt files on Mac
Go to

Applications > Utilities.

From the menu, select

File > New Image > Image from folder.

Select a folder you want to encrypt.
Enter the name, tags, and choose where you want to save your folder.
Choose an encryption level of 128-bit or 256-bit.
Click

Save

and then create a password.
After the folder is encrypted, click

Done.
How to encrypt your files on Windows 10
Right-click a file or folder and select

Properties.

Select

Advanced

and

Encrypt contents to secure data.

Click

OK

and

Apply.

Choose how extensive you want the encryption to be, then click

OK.

Click the pop-up message that says

Back up your file encryption key.
You will be able to access your files with the same password you use to log in to your computer.
File encryption is only available in the Professional, Enterprise, and Education editions of Windows — users of the Home edition are left out. However, Home users can password-protect their files on Microsoft Office applications such as Word, Excel, or PowerPoint.
Encrypting files with NordLocker
While encrypting files and folders with the built-in features of macOS and Windows might seem like a good idea, it has disadvantages:
The security is weaker compared with specialized encryption software.
File sharing is complicated as you have to hand your passwords to other people.
This is where NordLocker comes to the rescue. It's an easy-to-use app that encrypts any kind of files and allows you to share them securely or upload them to the cloud. Here's how to start:
Download and install the NordLocker app.
Create an account and choose a master password.
Choose how you want to add the files to your locker.
You can encrypt an entire folder, search for sensitive files on your computer, choose them manually, or create an empty locker, where you can drag and drop files. Once the documents are in the locker, they are encrypted automatically — no further actions needed. We advise not to keep unencrypted copies of your files.
Sharing encrypted files
With NordLocker, sharing your files is safe and convenient: just add the email addresses of the people who are allowed to access the lockers you keep on your PC/Mac. You don't need to send any passwords — they create their own accounts and log in with their own master passwords.
All new users get unlimited local encryption and 3GB of cloud storage for free.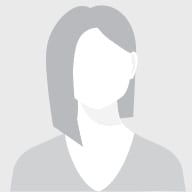 Elisa's all about languages. She speaks five, loves stand-up comedy, and is writing her first novel. Besides her extensive knowledge of cybersecurity, she's an expert in persuasion techniques hackers use and strives to teach people how to avoid online scams.