How to encrypt a flash drive on Windows and macOS
Jan 06, 2020
How do you transfer your data?
You don't have to live out of a suitcase to need access to your files no matter where you are. Some travel with a laptop, while others place files on the cloud. However, laptops have limited batteries, and clouds require an internet connection. A flash drive could be the best option to access your data whenever, wherever. However, USB drives are super easy to lose, too.
What if someone got hold of your unprotected flash drive?
Before you go out, secure your USB drive with encryption.
Most computers already come with software that allows you to password-protect your USB drive for free. Today, we'll show you a quick method to encrypt a flash drive using BitLocker on Windows and FileVault 2 on macOS.
Encrypt a USB drive on Windows 10
If you have Windows 10, BitLocker should already be installed. Keep in mind that older Windows (7, Vista, 8) run a different version of BitLocker and may not be compatible with files encrypted using BitLocker on Windows 10 machine.
To encrypt a flash drive with BitLocker:
Insert the USB drive into the computer, find it via the

File Explorer

, right-click on the flash drive, and select

Turn on BitLocker.

Next, create a strong password to unlock this flash drive in the future. You can do that by selecting the

Use a password to unlock the drive

option and entering your password twice.
Next, BitLocker will give you a recovery key in case you forget the master password. You'll get

three options:

a) Save it to your Microsoft account (faster recovery, but Microsoft could give away your recovery key (e.g., when presented with a warrant).

b) Save it to a file (you hold the recovery key, but be cautious of where you hide it).

c) Print it out (you hold the recovery key, and no one has digital access to it).

Whatever you choose, remember that without your password, the recovery key is the only way to access files on your encrypted flash drive.

Next, select how much of your drive to encrypt. Unless you had critical files on the flash drive in the past, select

Encrypt used disk space only.

Select the encryption mode. If you plan on using this flash drive on more than one Windows computer, pick

Compatible mode.

You'll see a final prompt before encryption begins. Click

Start encryption.

Depending on the USB drive size, encryption can even take 20 minutes to complete. After the process is done, your USB drive will be password protected.
Remove protection from an encrypted flash drive
You may want to decrypt your flash drive in the future. To do that, right-click on your flash drive, select Manage BitLocker, and then Turn off BitLocker.
Encrypt a flash drive on macOS Catalina
macOS also has free encryption software that comes pre-installed. It's called FileVault 2. Keep in mind that flash drives with the FAT file system must be formatted. Therefore, delete or move everything on your flash drive before you start this process.
Format a flash drive on macOS Catalina
Insert an empty flash drive into your computer, right-click, and select Erase. You will be given new format options. Pick macOS Extended (Journaled) and then Erase. Now, you can encrypt the flash drive.
To encrypt a flash drive with FileVault 2:
Select the drive from your desktop, right-click, and choose

Encrypt.

Pick a strong password and enter it twice in the two fields.
The third field is for your password hint. You probably have created password hints before, but were they strong? Here's a tip for creating clever password hints.

To create a good password hint, don't think about the password itself. Instead, consider what circumstances remind you of that password. If a password is your dog's name (it should be stronger than this), think about the place or a person that strongly associates with that name.

Once that's done, click

Encrypt disk.
Pros and cons of free encryption software
A native encryption program saves you some hassle, but it's not ideal. BitLocker is not available on Windows 10 Home and, as we've established, may not be compatible with older Windows versions.
And you may run into problems if you try to use your encrypted flash drive on another OS. Neither BitLocker nor FileVault2 is compatible outside their respective OS.
What to do if you want to use the same flash drive on Windows and macOS computers?
Third-party software like NordLocker is your best bet here. Here's why NordLocker could be the right tool for you:
a) Works on Windows and macOS
b) You decide what to encrypt.
c) 2GB free for all users
d) Easy-to-use drag-and-drop interface
e) Quick sharing of individual files and folders within the locker
Encrypt flash drive with NordLocker
Open NordLocker, click on Add, and create a new locker on your flash drive. You may also be asked to re-enter your master password.
Once the new locker is open, again, click on Add, and select files and folders you want to be encrypted. Alternatively, you can also drag and drop them into the locker.
When you're done, close the locker and take the flash drive with you. You'll be able to access your files on any Windows or macOS computer.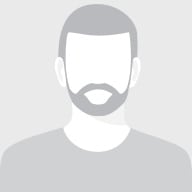 John believes that the best things in life are simple. He uses the same approach when he's writing about online security. John says that his #1 pet peeve is phishing scams. Ironically, his favorite non-work related activity is fishing.