NordLocker on your smartphone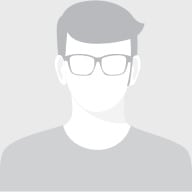 Oliver Noble
·
Nov 21, 2021
·
3 min read
What can't you leave your house without? For some people, it's their wallet or keys. For others, it's their files. Now, you can leave those worries behind (at least, as far as your files are concerned) because your secure and private cloud will be there whenever you need it. NordLocker is coming out with two features making your cloud lockers available on desktop, mobile, and the web. Here's how to make your files accessible on the go.
Why we need mobile encryption
Smartphones entered our lives with big promises and managed to overdeliver still. But what very few expected is that they would also become spying tools used against their rightful owners. From location tracking to revealing our most private moments and listening to our conversations, smartphones collect thousands of data points and share all that without the user's permission or knowledge.
The good news is that this type of tracking is almost at its limit, so at least it can't go much further. But you can help scale it back with encrypted services. End-to-end encryption, be it messaging, file sharing, or cloud storage, is the best way to take control of your data.
NordLocker's Web Access
Today is all about putting end-to-end encryption on your iOS or Android smartphone. But we must mention a feature making all of this possible — Web Access. It's the NordLocker app you can reach online.
We've written about Web Access here if you want to know more. But, in short, Web Access works with any web browser but can also be adapted to the mobile.
How does NordLocker apps work?
While native Android and iOS apps are in the works, we're using Web Access to bring NordLocker to smartphones sooner. The important bit is that your files are always private and accessible wherever you go. It's not the full NordLocker experience you get with the desktop app, but there is still plenty you can do inside the mobile app. For example:
Upload files to your private cloud

If you have files on your device you want to protect, put them up onto your encrypted cloud.

Reset your master password

If you have the recovery key, use it to reset your master password. Or reset your recovery key with your master password.

Create lockers

Create new cloud lockers for your files. Unfortunately, you can't create local lockers on mobile just yet.

Manage your files

Rename, delete, move, and preview files in your cloud lockers.

Download files to your device

Export and download files from your private cloud.

Search

You can find your files by using search. Note that search doesn't work beyond the locker you're in at that moment.

Access your Nord Account

Mobile apps allow you to quickly reach your Nord Account or adjust app security settings like the auto lock.
As you can see, it's not that different from the desktop app. You have the same features, the same level of encryption (AES-256 and XCHaCHa20, Ed25519), and the same zero-knowledge principle. Everything is encrypted on your device before it's uploaded. The only difference is that on your smartphone, NordLocker works in the cloud only and can't yet create lockers locally.
Download NordLocker
We know that many of you have been waiting for this moment, so here's your chance to try out NordLocker on your mobile devices. If you like it or find something we should improve, please contact us and share your feedback.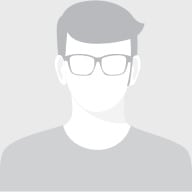 A nerd with a laser focus on all things cybersec. His own words. Oliver's hobbies away from the computer include reading, Netflix, and testing the limits of yet another Raspberry Pi. To our surprise, this 130-pound 'nerd' also bakes a killer pumpkin pie.